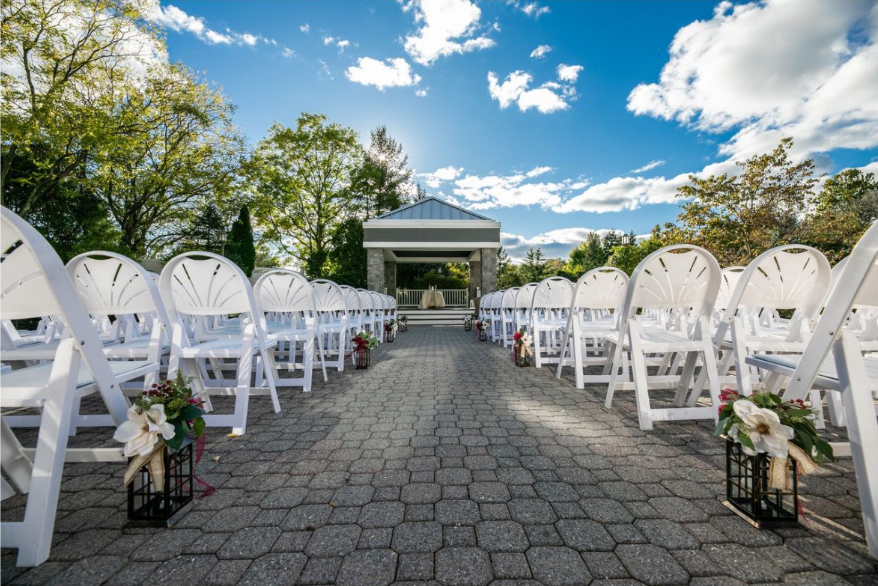 Virtual Service Options
If you are hosting a micro wedding ceremony or have decided to get married at home with just your immediate family, you still have options to share this incredible moment with guests near and far in real time using live streaming technology. Here at Xplosive Entertainment, we offer a variety of options including, but not limited to using zoom to broadcast your wedding ceremony for friends and family to enjoy. The process starts with an initial consultation with one of our tech experts. On this discovery call, we explore the various platforms available and discuss the pros and cons of each with you after gaining an understanding of your expectations, visions and goals.
Outdoor Receptions at Home
Hosting a wedding at your home (or a family member's house) can be incredibly "real" and "welcoming." We have had the honor of performing weddings at various families' homes throughout the years and there is a very humble and warm feeling that surrounds a party at home, in fact, inviting guests to your house is a real sign of trust, fidelity and family. A great deal of work goes into planning a large party at your house. Therefore, we always suggest emplying a professional planner to assist you. However, not all weddings at home have to be giant. The "Micro Wedding" is a popular term now use to describe the small, quaint and socially responsible wedding.
Outdoor Receptions at a Venue
Besides traditional country clubs and banquet facilities, wineries, farms, parks and mansions offer excellent backdrops for socially safe weddings. Make sure your venue has experience and is comfortable hosting weddings. Ask questions about their covid restrictions. Ensure you have options to accommodate necessary social distancing restrictions. For more information on crafting a farm styled wedding check out this blog from a recent Xplosive wedding: https://www.xeevents.com/craft-perfect-farmhouse-inspired-wedding/
TIPS FOR HOSTING AN EVENT DURING COVID-19
Shorten Length
Larger Gatherings Are Allowed Outside
Consider Increased Access To Sanitation & Customized Masks
Signage & Markers For Social Distancing
Have Your Ceremony & Plan The Reception At Your Leisure
Formalities Are All Allowed (Introductions, First Dance, Parent Dances, Religious dances, Etc.)
Consider adding socially acceptable games and activities including a cigar station, corn hole, candy bar (with all pre-wrapped candies)