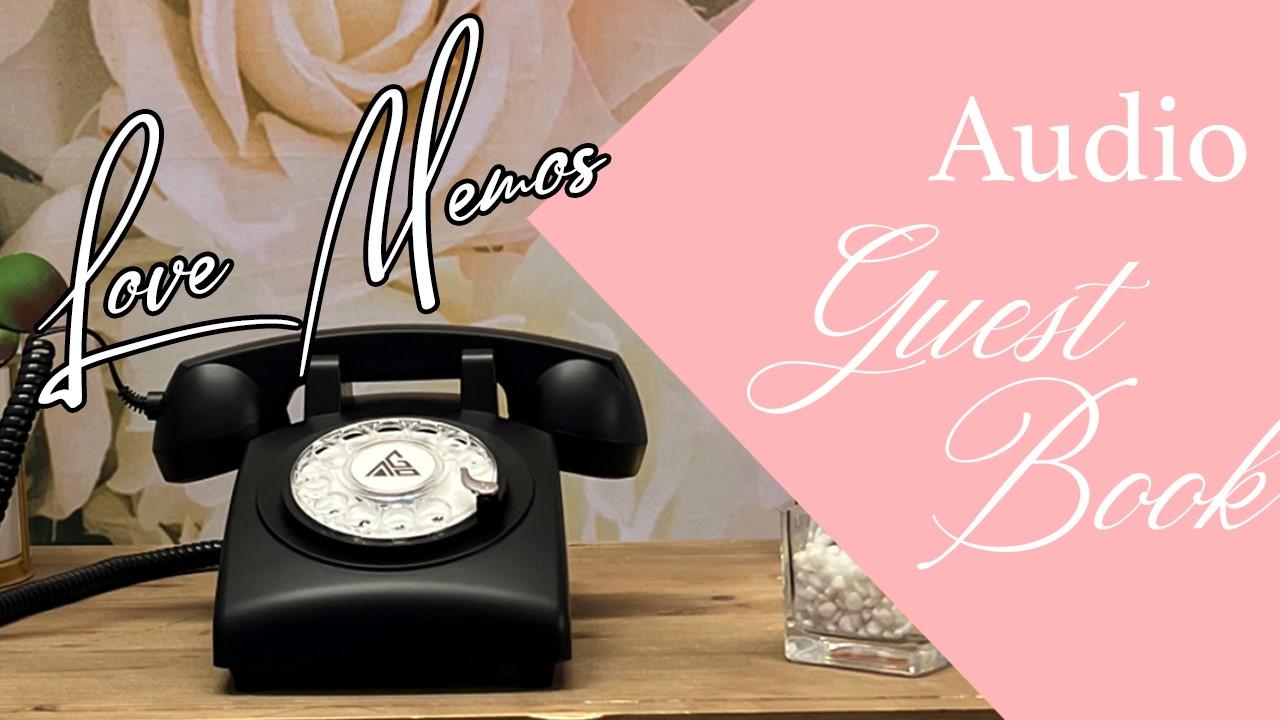 The hottest new trend for weddings is known as the Audio Guest Book. As a premier wedding DJ Entertainment companies with offices both in New Jersey and Pennsylvaia, we are proud to introduce this retro phone voice recording system that we call "Love Memos."
The simplicity of this system is incredible. Here's how it works…
Step One: The couple records a greeting on their own phone. (No more complex than setting up your voicemail greeting on your own phone)
Step Two: We embed that greeting into the phone. And either ship you the phone or bring it with us to the wedding.
Step Three: With a personalized sign setup next to the retro rotary dial phone, your guests pick up the receiver, hear your greeting and leave a message after the beep. When they are done recording, they hang up.
Step Four: After your wedding, we send you all of the audio recordings in a digital download file or USB drive.
SIMPLE. FUN. MEMORABLE.
Keep and Cherish these voice memos forever!
For more info, pricing and to reserve you audio guest book contact us now. (Link to contact form)
We offer easy pick up options at our Central NJ or Bucks County PA locations. We also offer shipping.
PRICING:
$400 (pick up and drop off reservation)
$475 (with shipping anywhere in the Continental US)
We also offer discounts and bundled inclusion with our DJ services. Inquire for more details.