Though they're supposed to be exciting and fun, weddings are serious business. With so many factors to consider—theme, décor, catering, guest lists, and more—it's easy to get overwhelmed in the planning process. That's why we've compiled this list of critical considerations to help take some of the pressure off. Consider these 8 essential factors specifically regarding entertainment when planning one of the most important days of your life!
#8: Music Customization & Live Mixing skills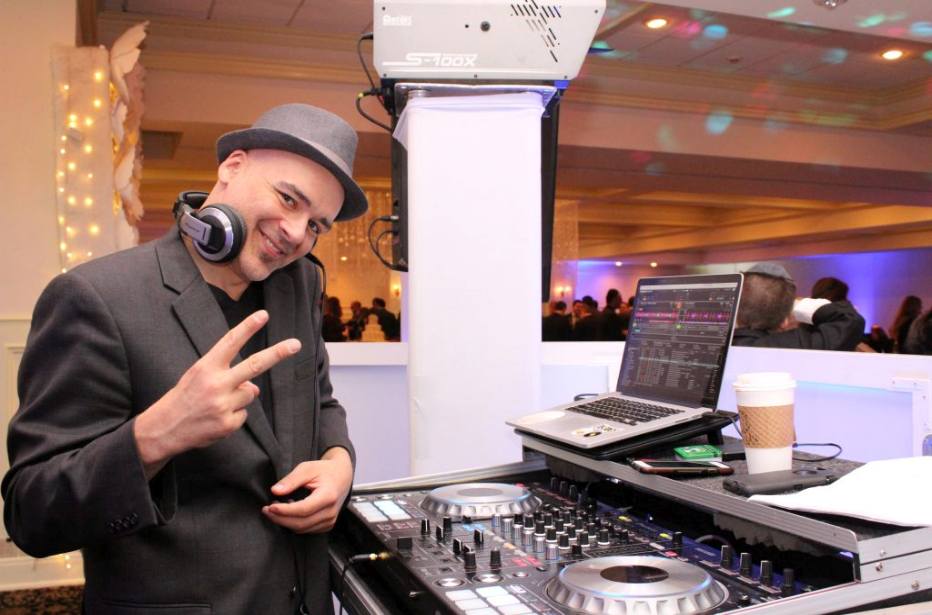 Music is magic in the sense that it can instantly set or affect the mood of your wedding. While a great playlist can practically guarantee the success of an event, a poorly chosen playlist can deflate an entire party. That's why it's crucial to book a DJ with experience in customization and live mixing. Simply put, this means that the song selection is personalized and tailored to fit your vision and your guest's interests. You'll breathe easier on your special day knowing that your music is in the expert hands of someone who can think on their feet, read a crowd, and include tracks suited to all your guests' tastes.
#7: Presentation of Equipment/DJ Booth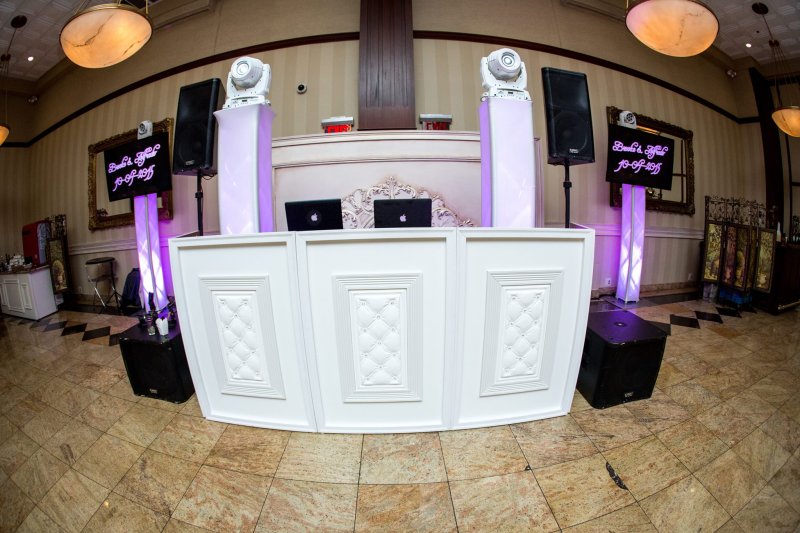 It's not enough to simply sound good—you want your musical setup to look good, too. Consider a variety of DJ booth setups to match your theme or décor, ranging from elegant, to rustic, to sleek and modern. Give some extra thought to these eye-catching details when it comes to your equipment. After all, you spend a small fortune booking a picturesque venue and elegant decoration. The DJ's setup should equally match the beauty of your wedding vision. It's one of many things that can turn an ordinary wedding into an extraordinary one.
#6: Backup and Emergency Plans
In a perfect world, every wedding would be smooth sailing from the vows to the honeymoon. However, last minute "things" happening is the reality of event planning. What happens if your entertainment cancels mere days before your reception? Or your MC comes down with the flu? What if a piece of equipment fails at the party? Unfortunately, we have all heard about these horror stories. Don't panic—plan ahead. It's worth the effort to do your research and book with an event firm whose staff is large enough and prepared to accommodate emergencies. Everyone loves a good deal, but most often the deal that seems too good is actually too good to be true. Cheap entertainment, often is unreliable, and unprepared. Ask your entertainment company what their plan/or strategy is in the event of an emergency.
#5: Playing Nice in the Sandbox
It takes a village to raise a successful wedding. Consider the importance of vendors who work collaboratively. For instance, it's important for the DJ/MC to ensure that photographers are primed to capture those once-in-a-lifetime moments—not scattered blindly throughout the reception. It's also crucial for entertainment to work hands-on with your caterer in order to solidify prompt service with minimal downtime. Whatever the needs of your event, it will come together thanks to a team of diverse trained professionals dedicated to working together.
#4: Timeline and Event Flow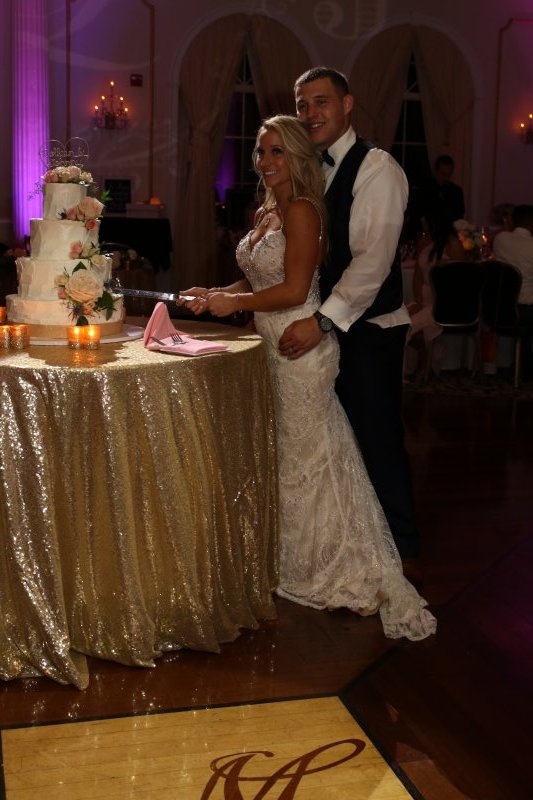 Plenty of special moments are crammed into a single wedding day. Between meals, toasts, dances, and speeches, it's hard to keep track of all there is to do. That's why it's essential to consider beforehand the pacing of your particular event. Work with your venue, your planner and your entertainment to craft the perfect schedule. This attention to detail will ensure that nothing is forgotten, rushed, or left out of the happiest day of your life. Also know that timelines can only be followed loosely and considered a guideline. If a timeline says the best man's speech is going to happen at 7:30pm and he starts late since the maid of honor spoke longer than expected, do not worry about it!
#3: Unique Options and Enhancements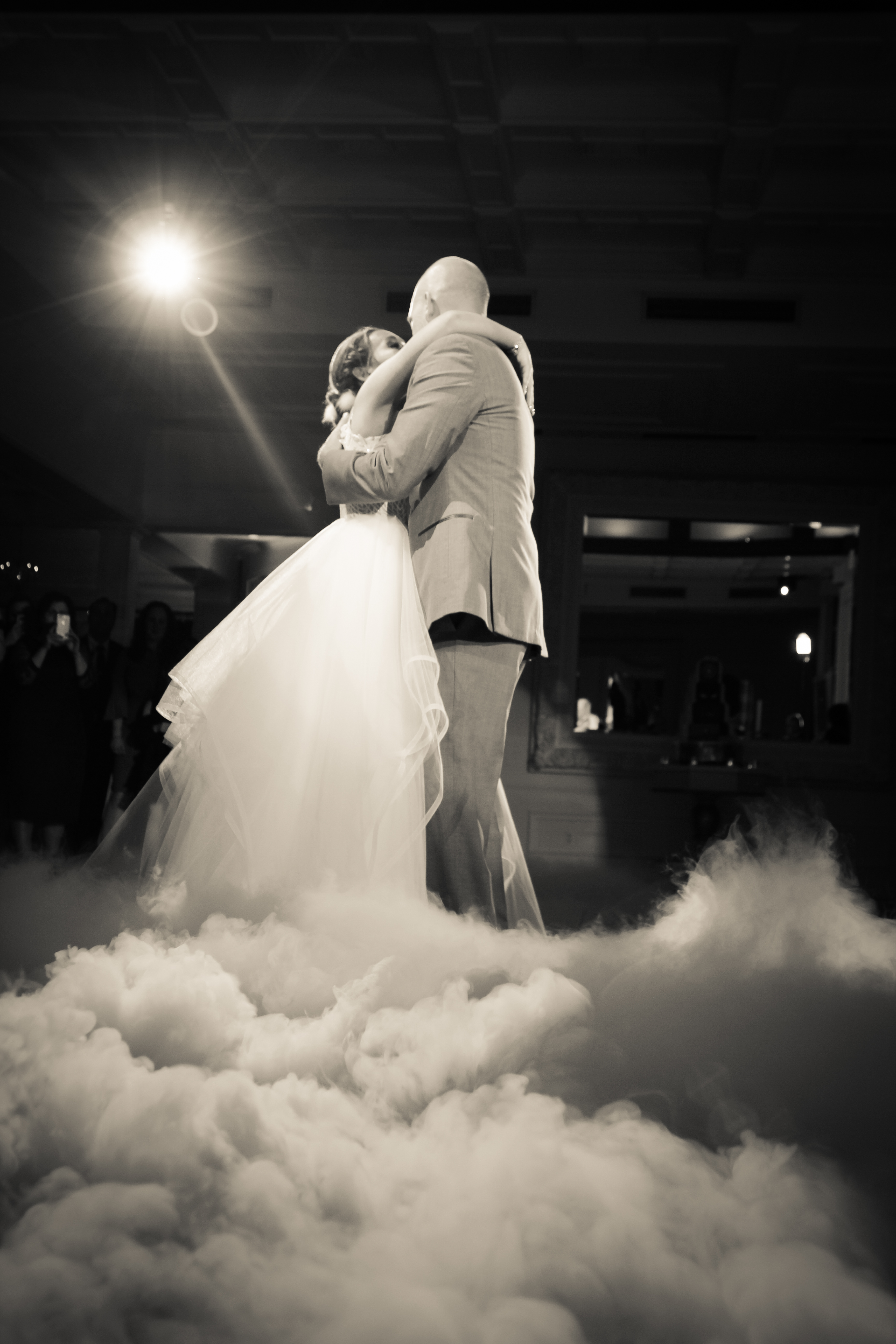 Nobody wants a boring wedding. Keeping in mind that (unfortunately) not every guest on your invite list is a killer dancer, offering "extra entertainment" is a common event favorite. Whether it's a unique food station like a giant donut wall, atmospheric effects (like the dancing in the clouds photo above), a cigar roller, fun photo booths, or interactive activities, there are a plethora of ways to bring your event to the next level and WOW your guests with lasting memories of fun. Remember, it's your dream wedding. Make it a reality with these bonuses!
#2: Class, Charisma, and Polish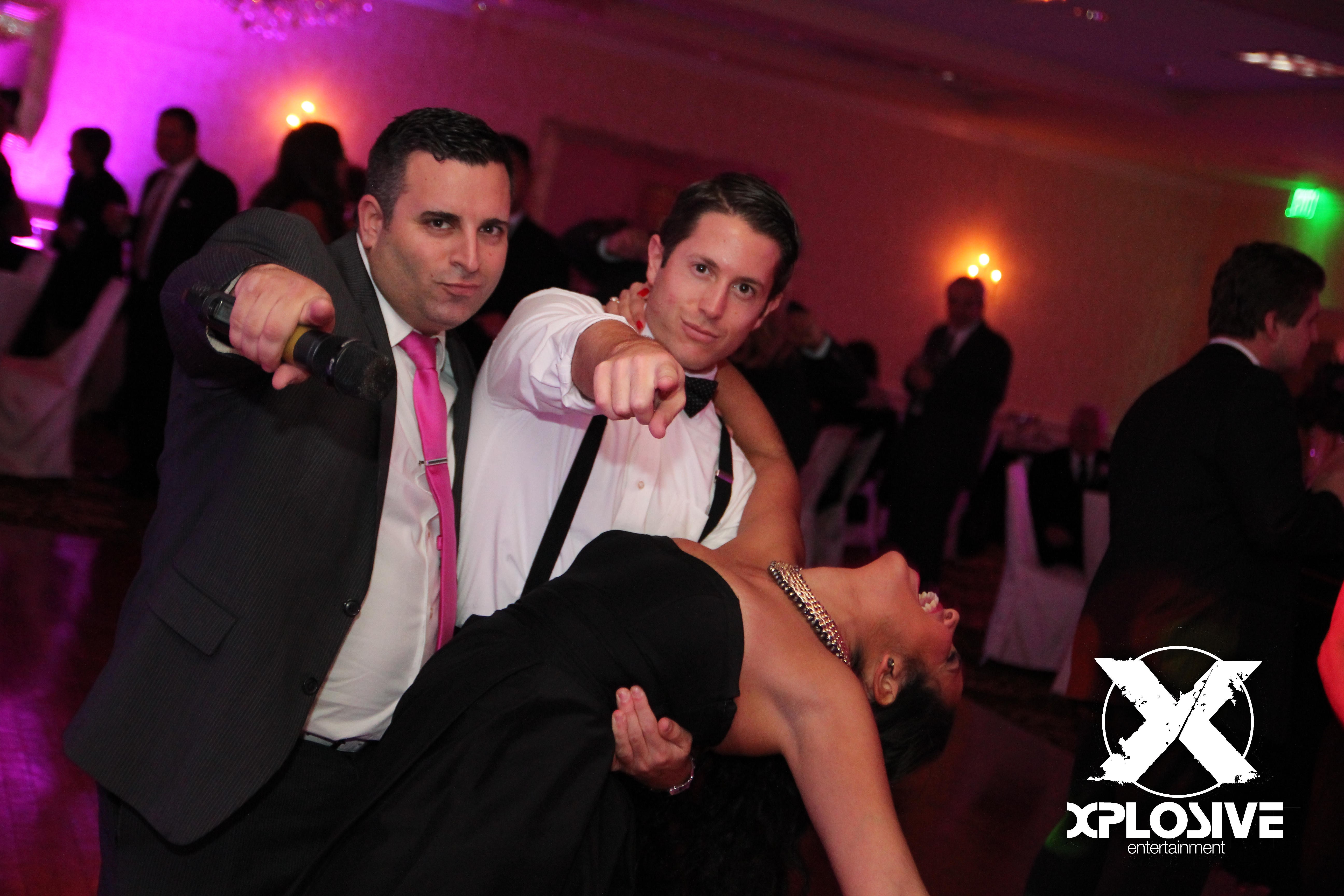 When you think of a traditional DJ, two images come to mind. First, there's the cheap, cheesy DJ in a flashy suit spinning boring oldies. Second, there's the overconfident, self-absorbed DJ who only performs for themselves. Be careful of these stereotypes, and seek out DJs who are polished, charismatic, and classy professionals trained to be the life of the party. In combination with sleek, custom lighting and a detailed setup, they'll ensure the integrity and glamour of your wedding day.
#1: Talent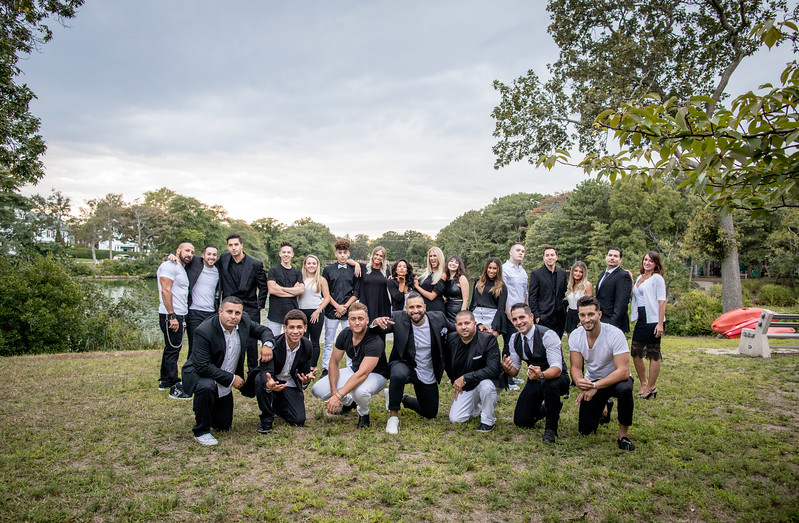 The single most important aspect to consider is the talent you book for your wedding. The caliber of talent you hire will absolutely make or break your event. Really look for the cream of the crop when it comes to motivating and entertaining your guests throughout the duration of your event. Your top priority should be to ensure that your reception is as fun, versatile, and high-energy as you want it to be. Aim to be treated like family when you work with talent or an events firm.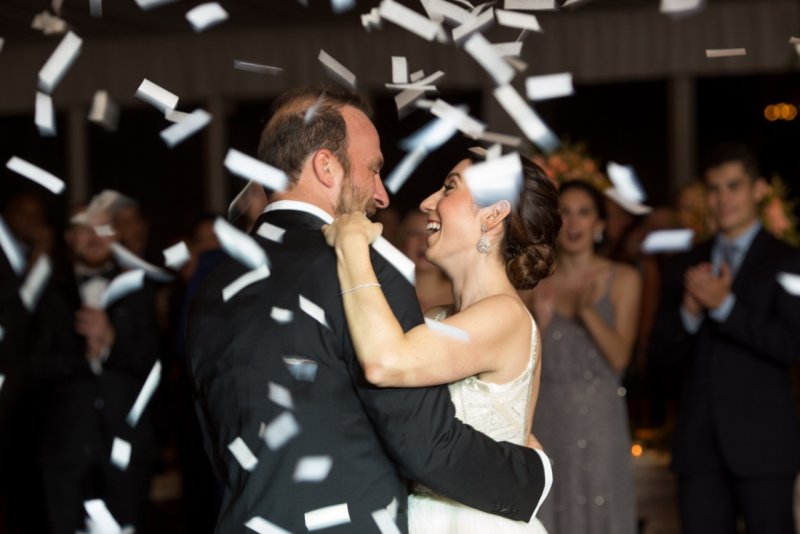 In summary, there's a lot to consider when planning your perfect wedding. Our advice is simple—trust your instincts when seeking out wedding day services. If something doesn't feel right, it probably isn't. Take some time, do some research, and make choices that align with your particular vision. If you need some extra help, don't hesitate to reach out to us here at Xplosive Entertainment. We are more than happy to accommodate every entertainment need that you bring to the table.
Congratulations on your upcoming wedding, and happy hunting!
This blog post was written by Xplosive Entertainment, a boutique inspired signature style event firm based in Manalapan, New Jersey. Xplosive has been in a leader in the private entertainment industry for 13 years. Call today or visit our website for more information on how to book your dream wedding.