There's something magical about the winter months. Whether it's the joyful spirit of the holidays, the crisp beauty of nature, or the promise of snowy days spent wrapped up with those you love, the season provides uniquely romantic ambience for wedding celebrations. Why not draw inspiration while planning for your theme? Check out these tips on how to craft your perfect Winter Wonderland Wedding.
Picking The Right Venue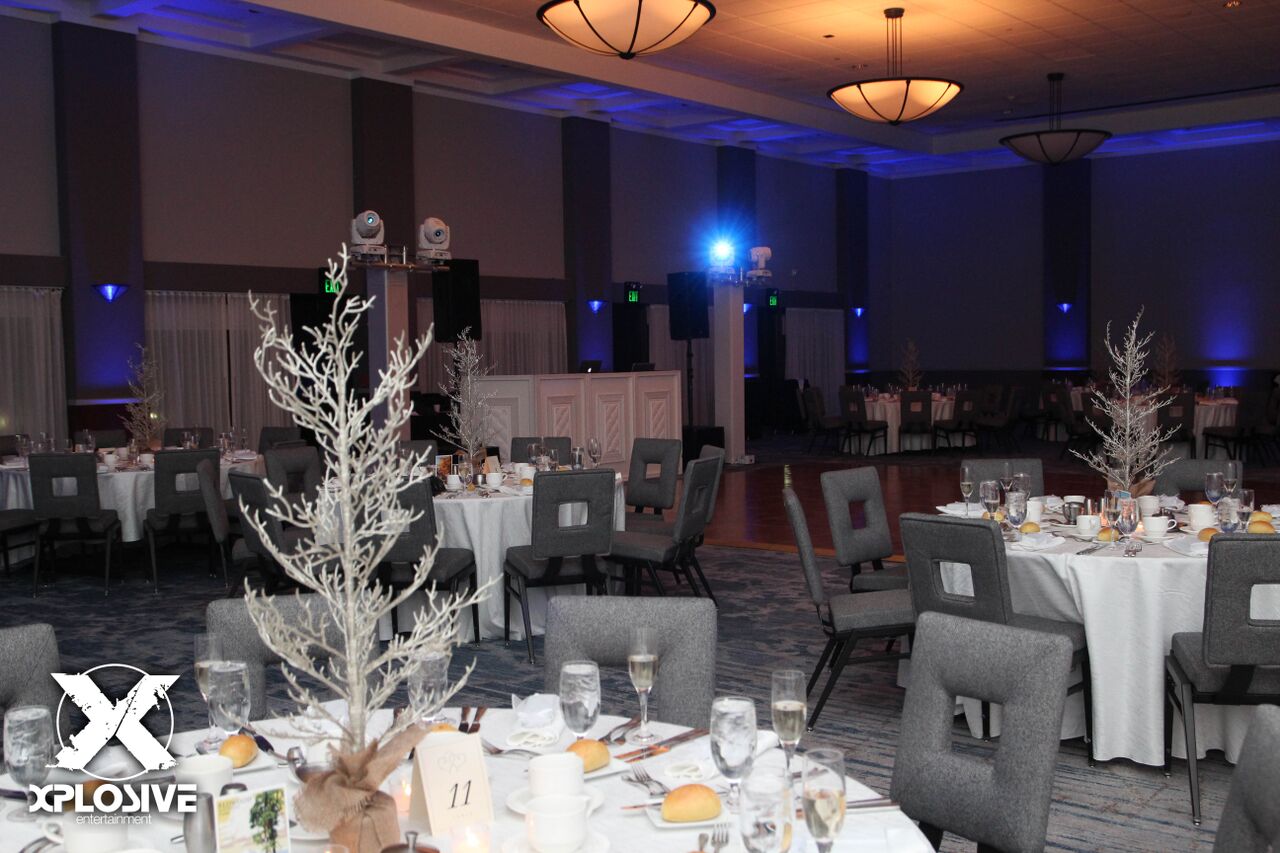 Choosing the right venue is half the battle when it comes to bringing your winter theme to life. Cozy wood lodges with ornate fireplaces make for the perfect cabin-inspired backdrop. Ballrooms decked out with marble and crystals will also bring a glamourous, snowy feel to your ceremony and reception. In combination with your color scheme and lighting—think silver, icy blue, and deep jewel tones—you'll bring all the beauty and elegance of the season into your celebration without any of the frigid chill.
Planning Your Décor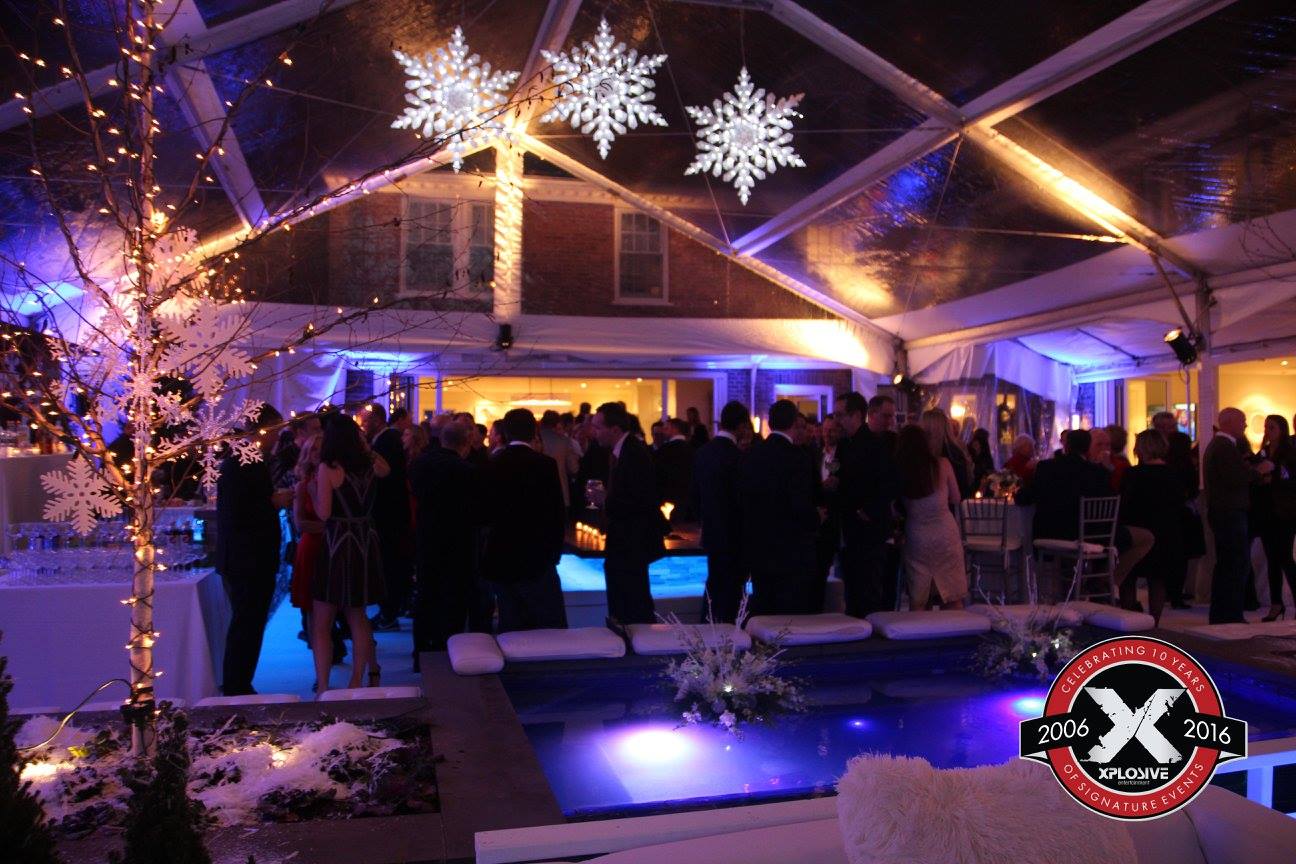 Simple decorative touches will turn your wonderland into reality. Start small with silver spray-painted twig centerpieces. Drape beads or crystals throughout for a faux ice and snowflake feel. Those accents can weigh things down, though, so less is definitely more. Seasonal flowers like lilies, carnations, or even poinsettias will work together to create the winter garden of your dreams. And, if it's within your budget, go ahead and line your aisle with potted trees or sculpted shrubs. Both can be rented and decorated further with elegant white sting lights. These woodsy elements will emulate a sparkling, snow-covered forest without dragging anyone out into the cold.
If you're going for a cozier winter theme, a la a mountain lodge or intimate campsite, consider flannel and plaid elements in place of crystals and shine. Throw in a collection of warm candles, and use natural decorations (like pinecones) to accent your setup. Don't forget to tie everything together with winter appropriate favors for your guests—knit scarves, mittens, or even customized, embroidered throw blankets.
Investing In Atmospheric Effects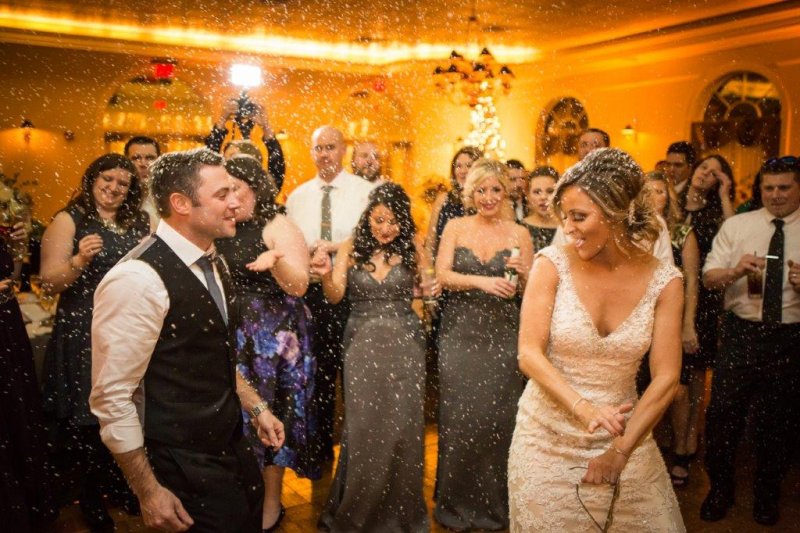 Elevate your décor by booking a wintry atmospheric effect for your celebration. From faux snow (pictured above) to low lying fog (pictured below), you can easily bring the wonder of the season right into your reception hall. You won't even have to put on a coat!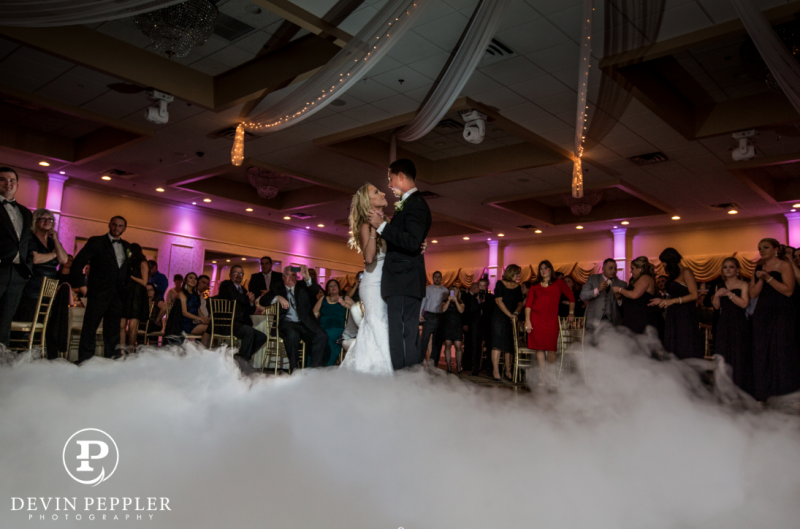 Getting Creative With Food & Drink
Venue and décor aside, you'll really wow your guests and solidify your winter theme with a fun, seasonally appropriate food station. For instance, no Winter Wonderland is complete without a hot chocolate bar. Delight friends and family with a delicious way to warm up, and include plenty of toppings to customize drinks with. You can even offer to let everyone keep their mug as a their favor.
Alternatively, consider a s'mores station for your friends and family to enjoy. Make sure there are enough graham crackers, marshmallows, and chocolate bars to go around as guests gather around heaters or indoor fire pits, roasting sticks in hand. It's simple, nostalgic treat that'll bring everyone—and your theme—together.
BONUS TIPS
Don't skimp on the coat check—winter weather means lots of layers. Make it easy for your guests to shed and safely store their heavy coats during the festivities
Skip the destination location—weddings this season are always at risk of being snowed out. The less travel you'll guests will have to endure, the better. You may also want to consider having your ceremony, cocktail hour, and reception all in the same venue to further reduce travel, especially if you're in an area known for heavy snowfall.
Be cold conscious—frigid air makes for an unpleasant outdoor photo shoot. Consider providing your bridal party with shawls, shrugs, and other winter accessories to keep them warm and stylish when it comes time for pictures. You can also consider bridesmaid dresses with long sleeves. The style is very 'in' and looks absolutely amazing with delicate lace detailing.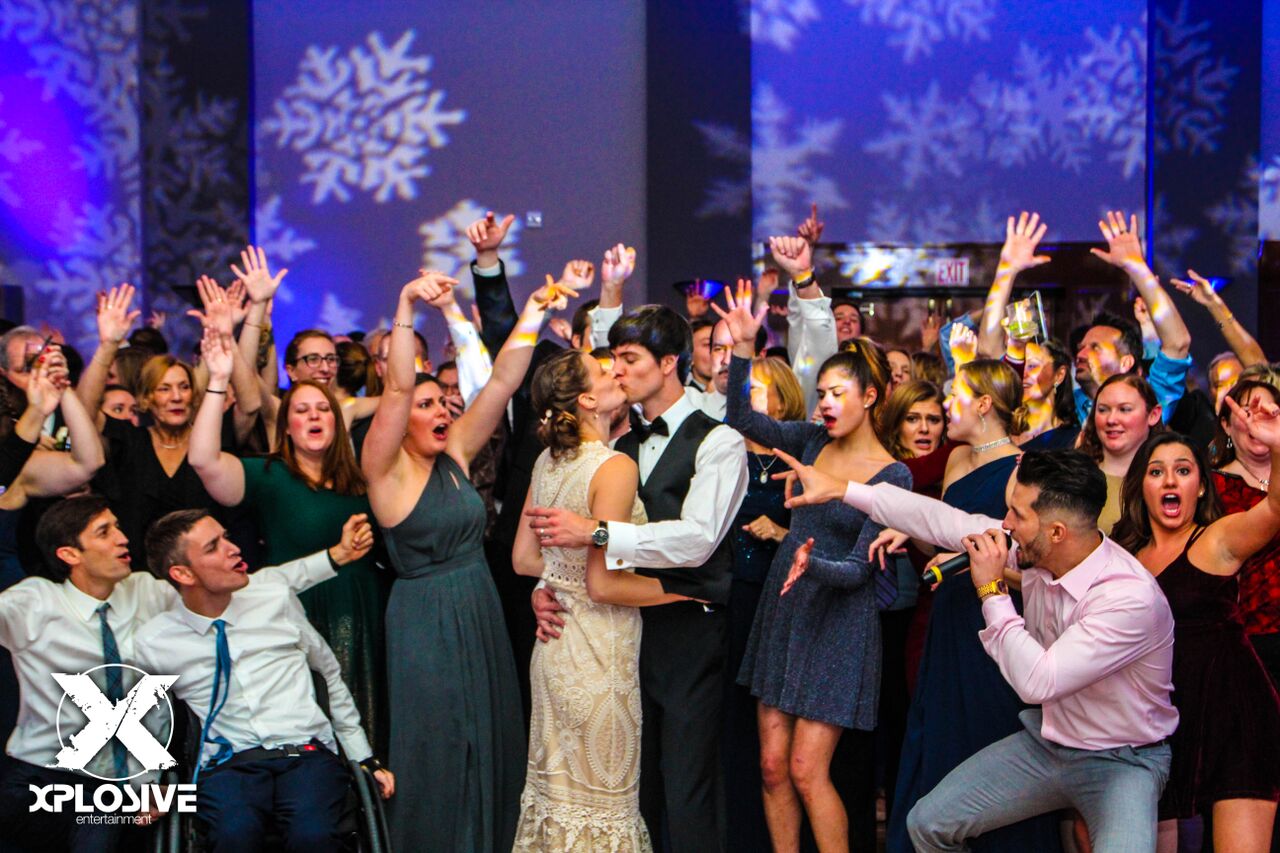 This blog was written by Xplosive Entertainment, a signature styled boutique inspired events firm based in Manalapan, New Jersey. Xplosive Entertainment has been a leader in the private events industry for the last thirteen years. For more information, please visit our website or call 866.XPLO.ENT.