Your child's simcha is approaching and you want it to be totally UNRIVALED! It seems as though the days of simplistic event development are LONG GONE! Today's bar/bat mitzvahs are LARGER THAN LIFE affairs with all kinds of event activation. If you're strapped for ideas, take a look at these KILLER suggestions and concepts to get the creativity FLOWING! HAPPY PLANNING!
Social Media Integration
Today's youth are ATTACHED TO THEIR PHONES! There is no getting around it, so we like to say "IF YOU CAN'T BEAT EM… JOIN EM". You may want to utilize this trend and integrate social media into your child's bar or bat mitzvah. Photos that link to Instagram, snap chat, or even Tik Tok are just some of the options. We suggest assigning a hashtag to your event to give your affair true "social recognition". We can pair this with some of our INCREDIBLE media display options such as our GIANT LED Video Wall to showcase these features in a truly AMAZING way! Even if you don't go of for this HUGE display, hashtags are great because they make it easy to collect everyone's photos after the event. You are basically creating a "digital photo album" that is easy for all of your guests to access. You can just hop on Instagram or twitter (if you have that platform as well) during or after the party, search for that hashtag and save the pics you like best from the event.
Branded Favors
Customized swag is another option you may want to consider for your big day! POP CULTURE TRENDS ARE THE MOVE! With companies like Supreme, Nike, Adidas, Chanel, Louboutin, etc. Taking these colors, fonts, and design looks to add extra "POP" to your branding for the event is the way to go! You can even take that custom hashtag and make it even more memorable by putting it on a sweatshirt, a coffee cup or another type of "take away" When thinking about this, try to consider picking something that the guests will really use, like Pop Sockets, Cell Phone Chargers, Portable Charging banks, Lip Gloss, Cologne/Perfume, Blue Tooth Speakers/Headphones, sunglasses or even draw string bags.
Interactive PHOTO.TAINMENT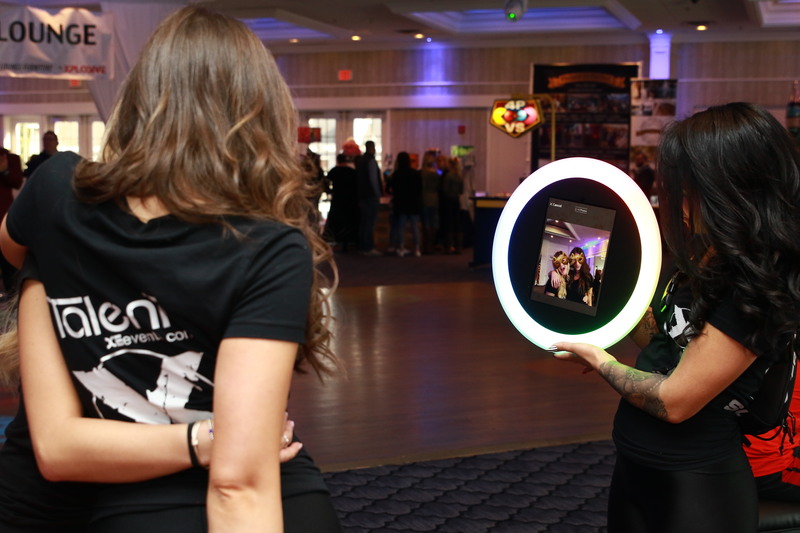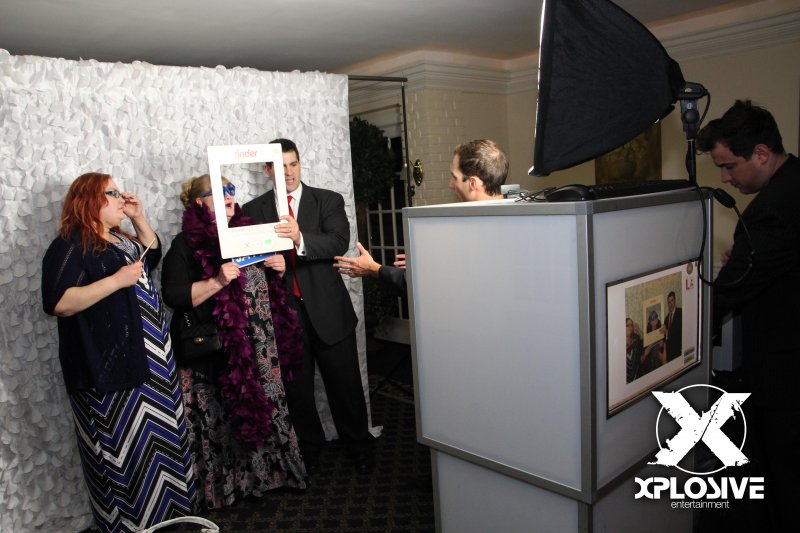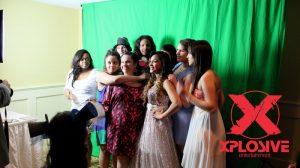 Photo Stations are all the CRAZE! Create a "one of a kind" photo op by adding an LED Light Tunnel shell, or custom "Take Out" Pizza box to enhance the themed keepsake. Your guests will LOVE taking home the photo strips or 4X6 prints of these funny and SUPER UNIQUE memories even more than the usual picture. You can also turn the excitement up a notch with our 360 Photo booth enhancement. This is where a group of guests stand on a circular platform with props while a camera shoots a 360 degree video of them. This enhancement brings the feature of "video" into the fold and makes for a truly EPIC photo experience!
LED Lights For Days!
LED lighting is ideal for all kinds of decorations, you can even have an LED dance floor. LED Robots, Drum Lines, Mohawks, Foam Fingers, and even Hora Chairs (YES…. I said Hora Chairs HAHA!) make dancing even more fun and engaging! Along with LED hula hoops and glow-in-the-dark necklaces you are sure to LIGHT UP THE NIGHT!
Fun Food Stations/Food Trucks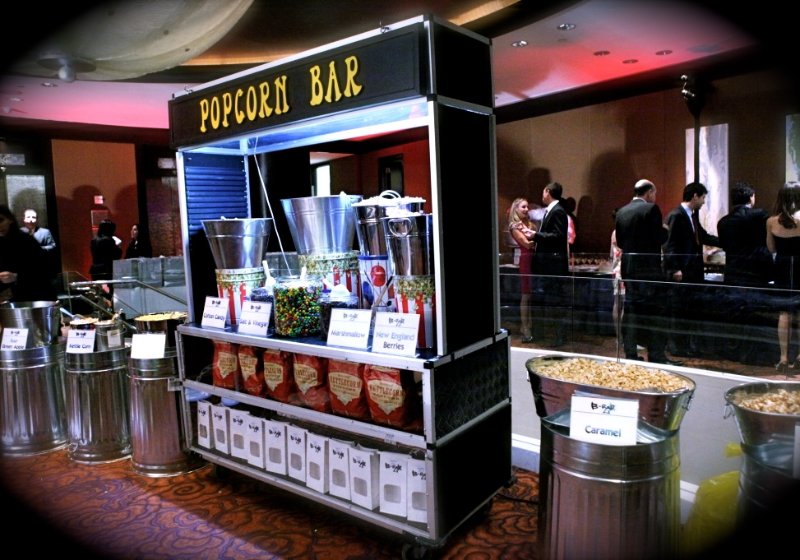 Fun food stations are a growing trend at bar and bat mitzvahs. If your child has a sweet tooth, let him or her go wild with a Candy station or M&M Wall! Guests can come up and , fill their branded bags (your name and/or logo on the bag) with all kinds of treats and top it off with a branded beverage (Water, soda, Gatorade, smoothie, coffee, etc)
Otherwise, consider a food truck (or food trucks) to TURN UP THE TASTE at your next big event. Keeping the menu fun and a wide range with options like pizza slices, empanadas, waffles & ice cream, BBQ, Gourmet Doughnuts, and Playa Bowls are just a few options to create a truly SAVORY SIMCHA!
Here at Xplosive Entertainment we strive to be trendsetting, forward thinkers, and risk takers. We live by the motto that "you never know unless you try it" so when planning the vibe/atmosphere for your upcoming bar/bat mitzvah ALWAYS BE FEARLESS and try to think outside the box!