In regard to weather, October 27th turned out to be one of the drearier days of the season this year. The threat of a Nor'Easter with persistent winds and chilly bursts of rain continued for 24 hours straight. Yet, the storm couldn't possibly put a damper on one of Xplosive Entertainment's largest event's to date. To celebrate James's 40th +1 birthday (yes, his 41st), the Xplosive Team was contracted to not only entertain, but to plan the event in full. Xplosive's Michael Langsner called upon several industry friends to bring this spectacular backyard party to life, right in Holmdel, NJ. The sheer detail that went into crafting this celebration was astounding. From a full cast of sequined cirque performers, to indoor pyrotechnics, to nonstop dancing under a massive clear-top tent adorned with bistro lighting, James's Birthday Bash was a once-in-a-lifetime affair to be remembered. The Xplosive team was beyond thrilled to take on the challenge of bringing it all together.
The adventure began with a consultation that was anything but ordinary. Xplosive's Vice President, Michael Langsner, quickly assumed the role of project manager, and worked closely with James and his wife Heidi to create a unique, awe-inspiring party vision for 120 guests. These guests included local neighbors and friends, but also a distinguished group of co-workers and family that flew in from afar–all the way from California, Germany, and even Korea. After several revisions, a customized run-of-show was designed to include high-energy cirque talent partnered with Xplosive's DJ, MC and Wireless Electric Violinist. The cirque performers included: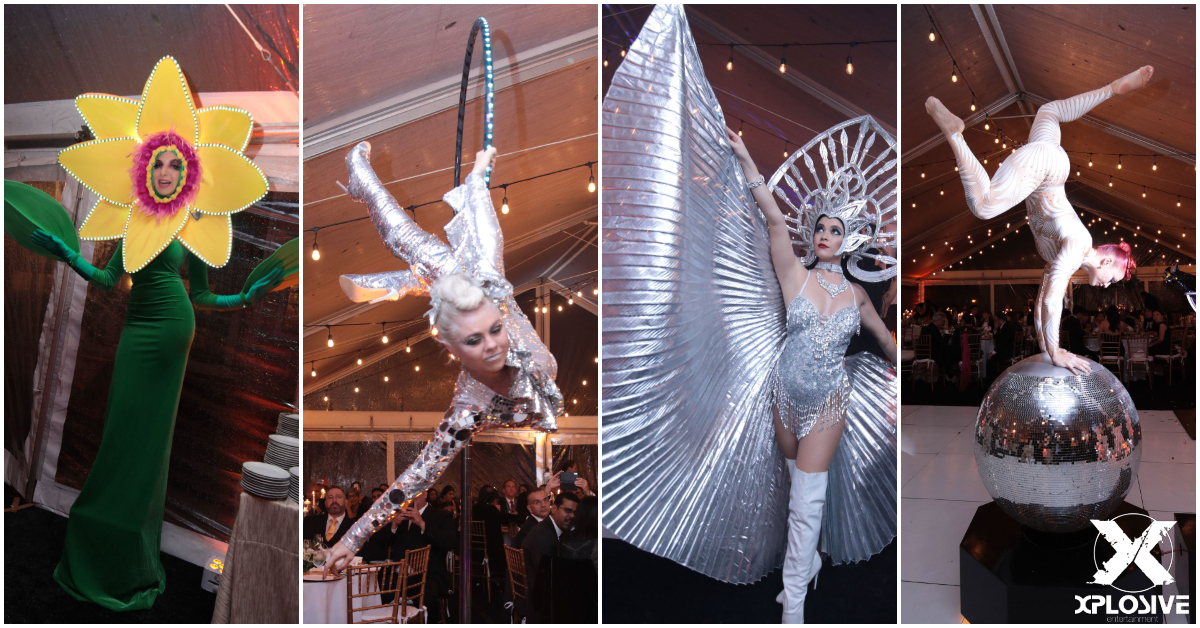 2 Electric Daisies
2 Electric Disco Starz
4 Showgirls
A Lyra Performer
2 Contortionists
A Living Red Carpet
A Giant Champagne Glass Dancer
Long before these entertainers could wow James's family and friends, the stage first had to be set—literally. Setup for this one-of-a-kind party took three full days with all hands on deck. First, platform flooring and gravel pathways were laid down to save guests from sinking their heels into the surrounding mud, courtesy of the inclement weather. Next, carpeting was put over the walkways and flooring to add a level of class and elegance. Then, a heated 40×80 foot tent was put up to provide a venue for all the festivities.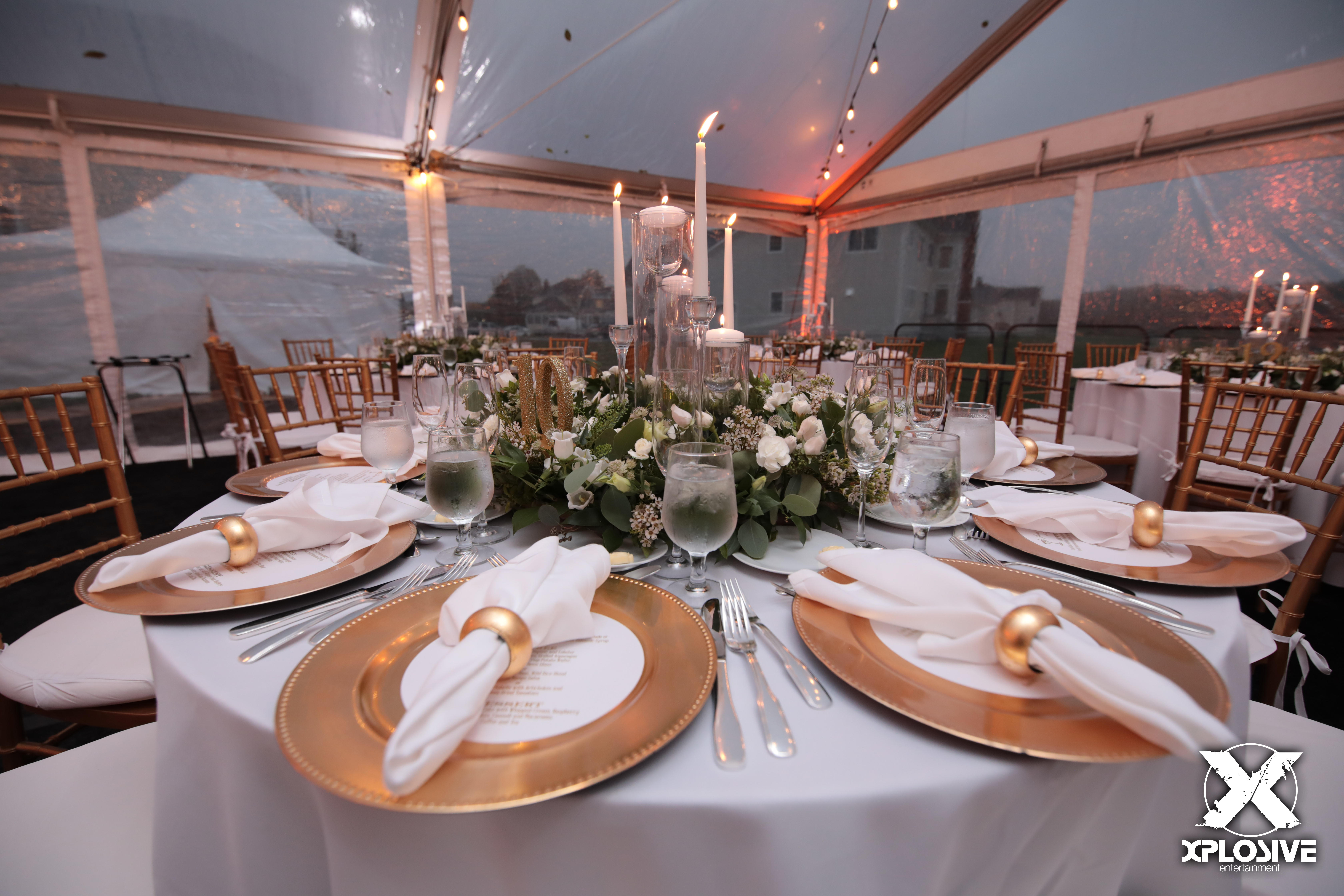 Inside, a dozen classic dining tables, set with gold chargers and adorned with ornate centerpieces, were arranged with enough seating to accommodate an extensive guest list. Bistro styled string lighting brought the room together, and put the perfect finishing touches on the contemporary party arena.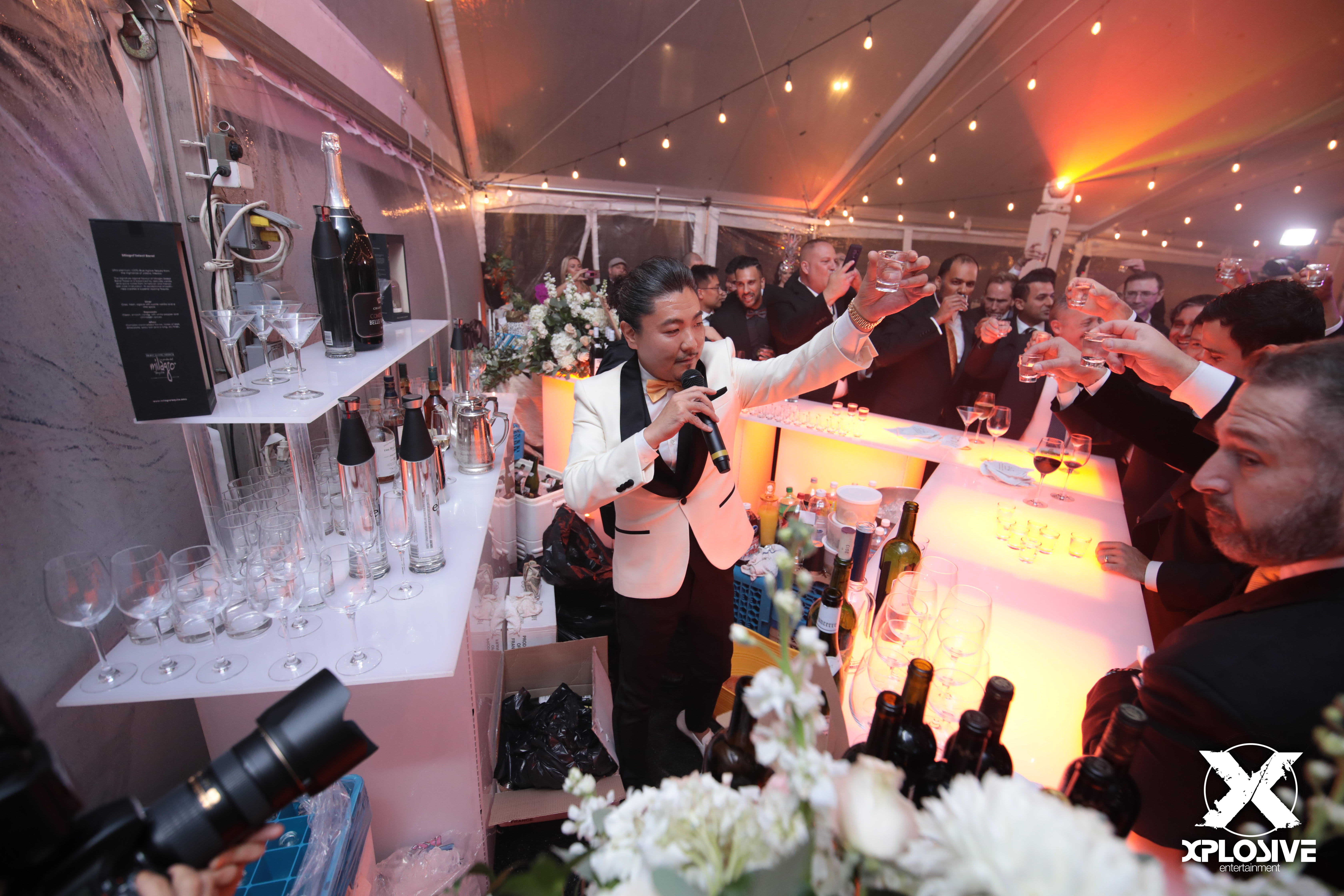 On the day of, as guests arrived and passed through coat check, they were ushered into a sleek cocktail hour lounge area complete with white leather couches, ottomans, and acrylic coffee tables. Superstar MC Frankie P spent the hour mingling with guests and collecting stories from those who'd traveled for the celebration. Drinks were served at a 90 degree 10×10 foot LED bar, where James welcomed his guests with two rounds of top shelf tequila! Shortly after, all guests took their seats for a formal welcoming toast. It was met with a thunderous applause, and followed by a delicious crab cake first course. The overall dining experience, featuring gourmet fillet and lobster entrees, was comparable to a Vegas show as cirque acts mesmerized guests with their rotating performances.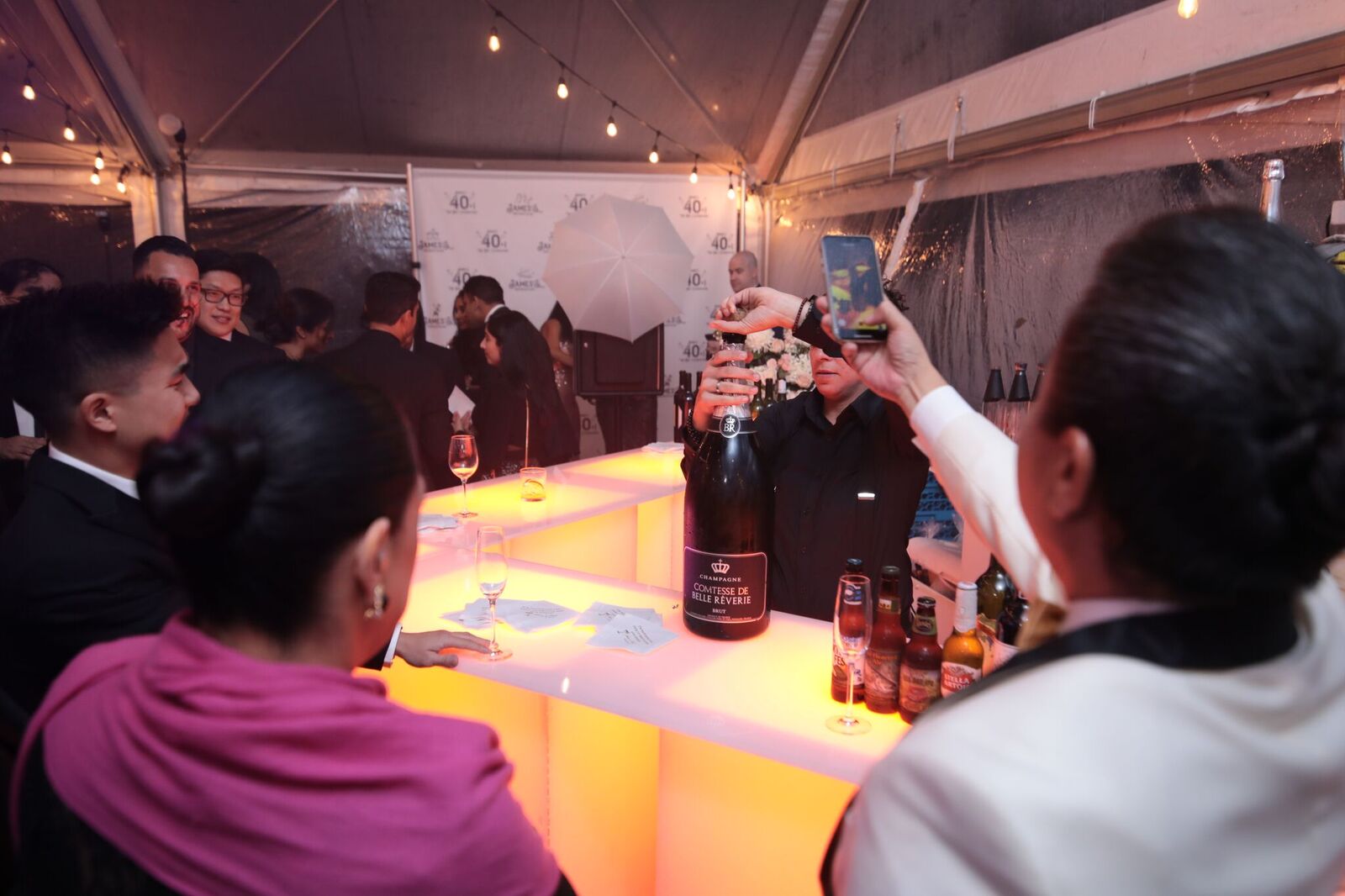 So many enhancements and elements worked together throughout the night to bring James's ultimate celebration to life. A glamorous step-and-repeat banner provided the perfect backdrop for guest's photo booth snapshots.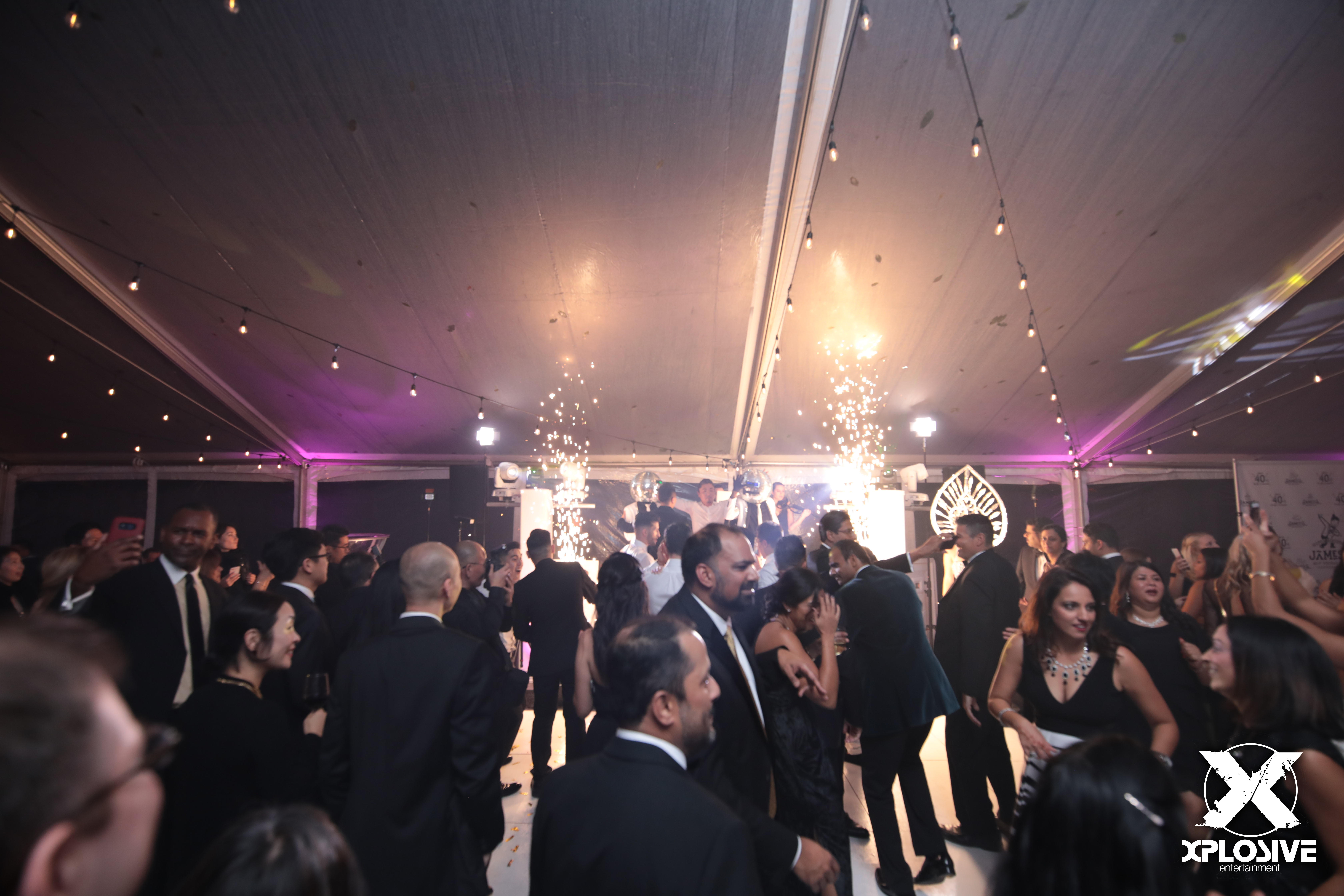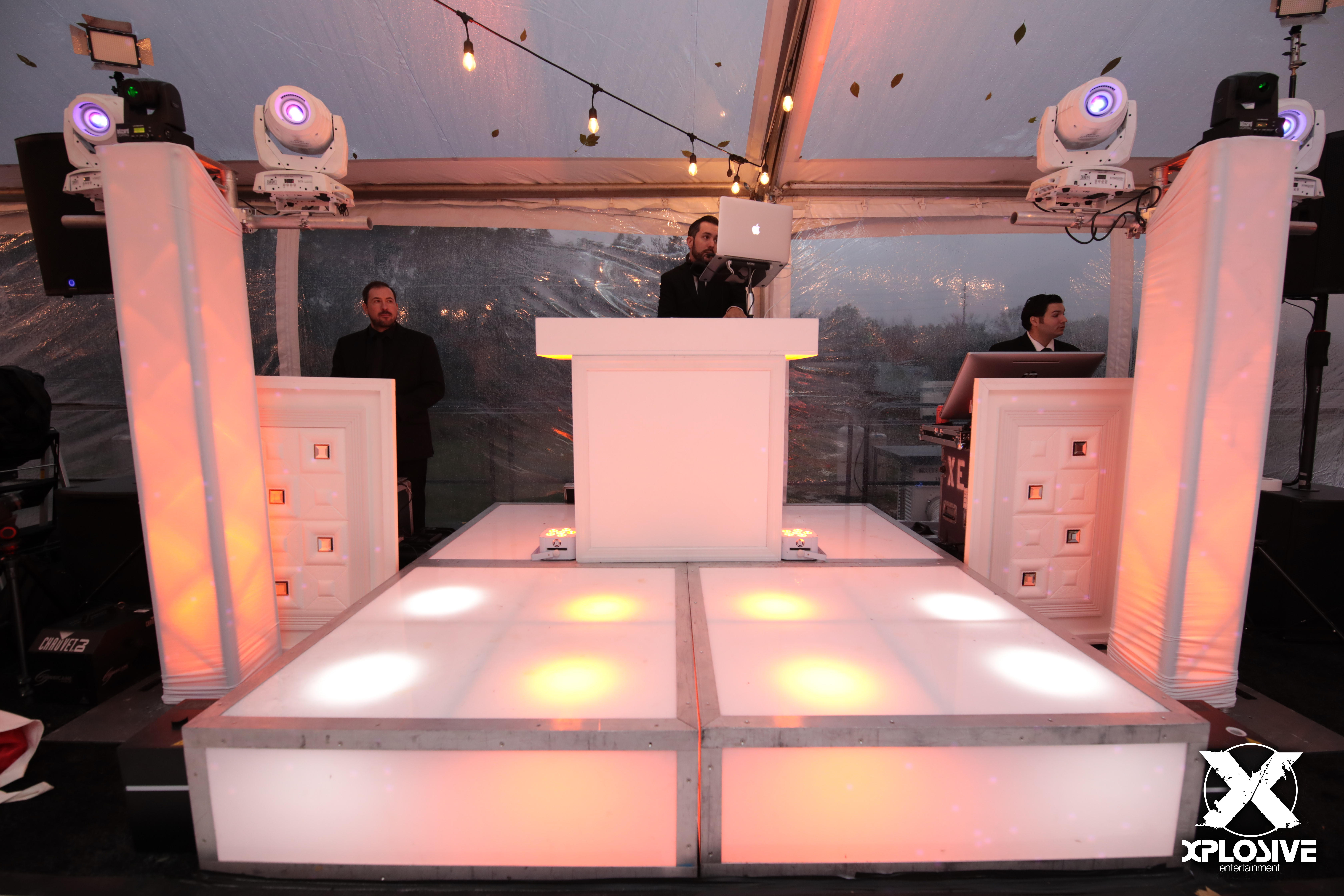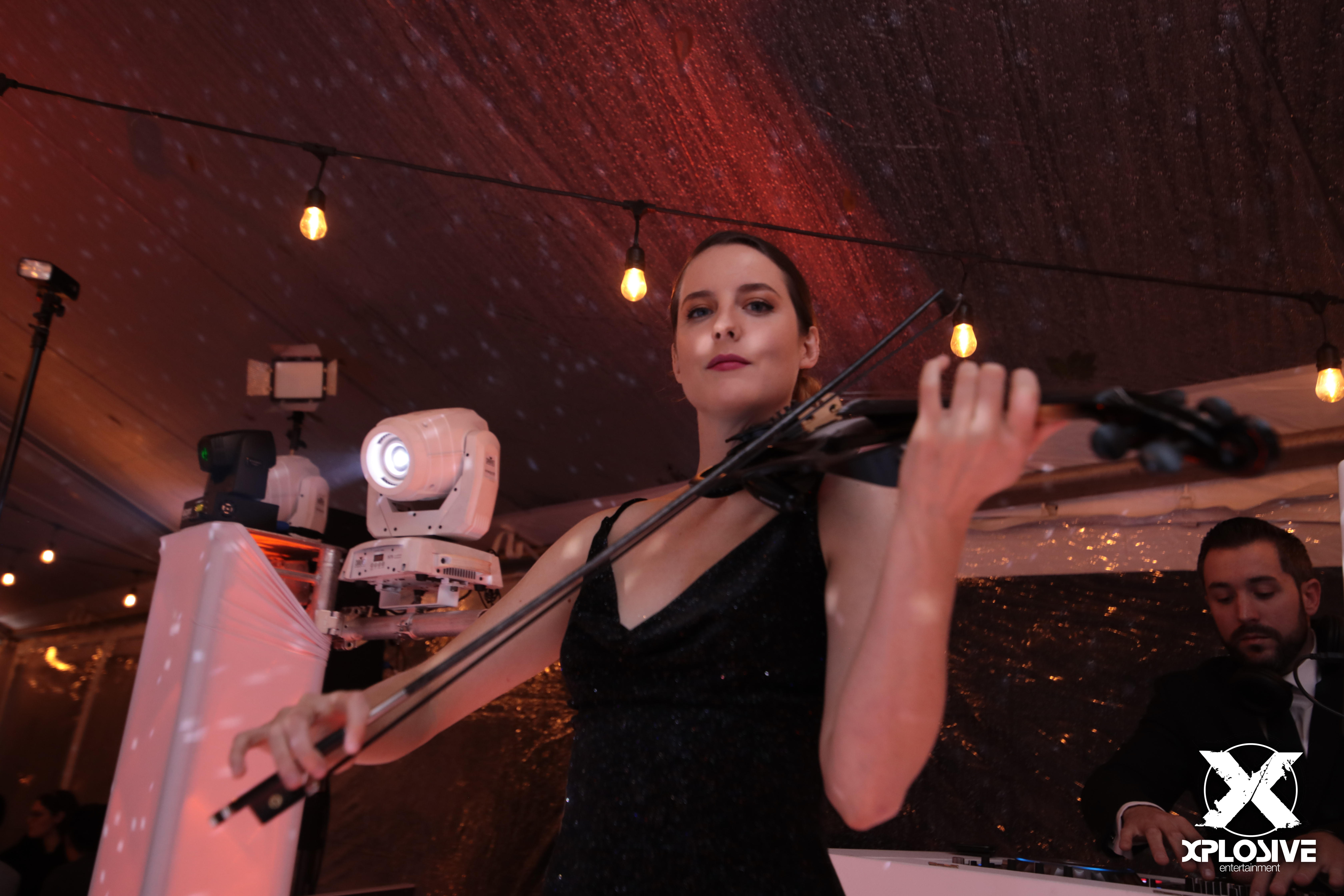 Colored uplights, six moving head lights, lasers, illuminated staging, haze machines, and indoor fireworks (otherwise known as Xplosive's 'Sparkular' effect) fostered a fun and energetic atmosphere that kept guests on their feet all night long. DJ Valentine, one of Xplosive's most dynamic DJs, had everybody moving with classic and current club hits, with each seamlessly reimagined and elevated by live violinist, Emily. The music carried guests all the way through the 6-hour long celebration. Even after the festivities ended, the energy didn't dissipate, instead following each and every guest back to their car.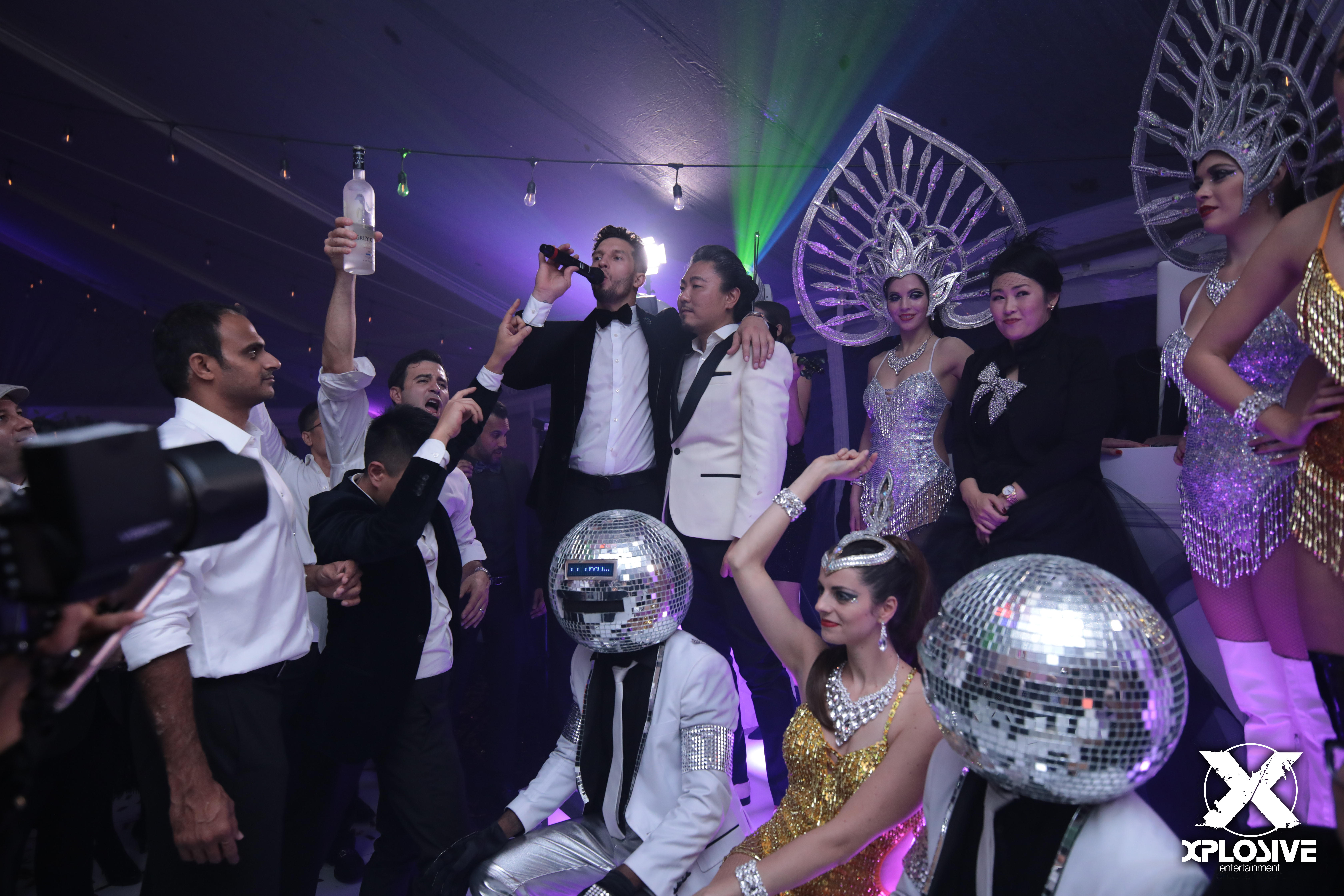 This event was one-of-a-kind down to every last detail. It was a culmination of client and vendor flexibility, creativity, meticulousness, and desire for perfection that truly brought the party to life. The five-star catering was graciously provided by Rob Kash of the Metropolitan Café. Cindi Kaplan of Simply Invitations & Events was responsible for the stunning décor. Miller's Rentals built the tents and flooring, and provided all the necessary rentals. As the weather forecast worsened, Xplosive's phone rang nonstop. Concerned parties called in to make sure the tent would be safe and able to withstand the high winds. A special thanks goes out to Miller's, as the inside of the tent stayed bone dry. The Xplosive Team couldn't have asked for better synergy, or a better turnout for this incredible, unforgettable birthday party!
Happy Birthday James, and thanks for letting Xplosive turn your vision into reality!
All media is credited to Xplosive's resident photographer: Rex Linga