As a DJ who's hosted hundreds of Bar and Bat Mitzvahs (especially those in the trendy and competitive markets of New Jersey, New York and Philadelphia), I've seen first hand families who know how to enjoy the events they throw and I've seen others stress, nerves, and panic overwhelm a host to the point when its impossible to relax and have fun.
Which parent would you rather be?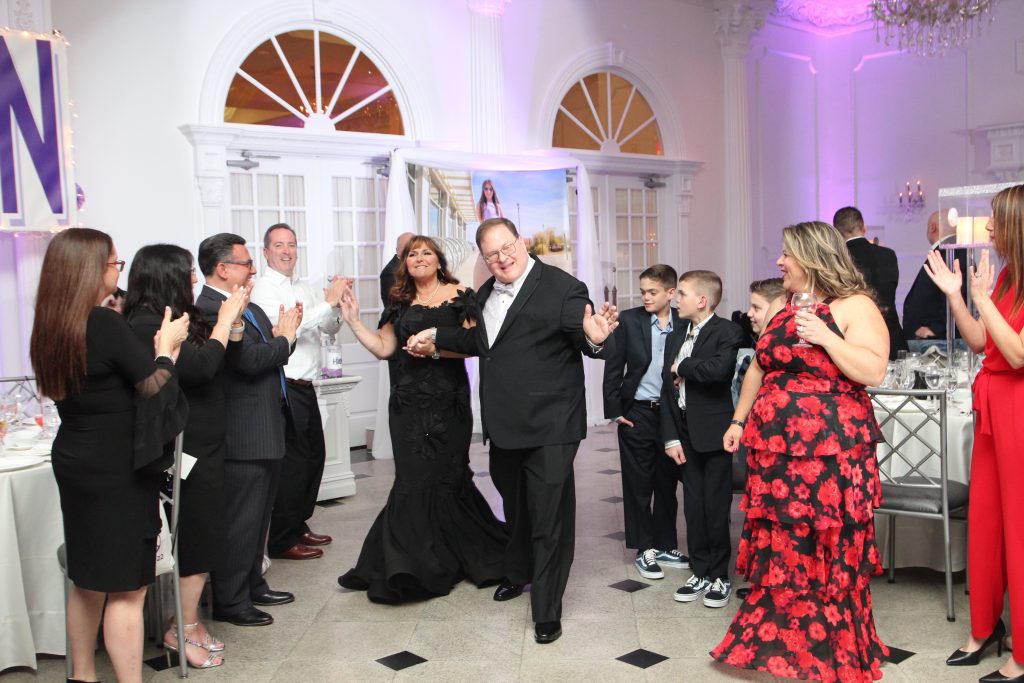 In this blog, I will share some first hand tips offering ways to ensure you can relax and enjoy your son or daughter's Bar or Bat Mitzvah. 
The first and most important suggestion is to hire the right vendors.

 

This includes the venue, the decorator, DJ and photographer (as examples)… every vendor you employ must be experienced in the style of event you are envisioning.

 

They must have great communication with you and know, confidently, how to produce the party of a lifetime! This ultimately means, do your homework in the hiring process.

 

Trust the planning process.

 

Be active and vocal during the planning, but the day of, listen to and trust those you've selected.
Invite the right people.

 

This one isn't quite as obvious, but if you are afraid that a particular guest (child or adult) may be a challenge for you, simply don't invite that person.  Don't let a bad apple or two ruin your day.
Follow tradition and normalcies.

 

Very often we hear clients say that they "want to be different"

o

r "they want to change things up."

 

There is nothing wrong with this to some degree, but ultimately we caution you to not step too far away from the norm.

 

Realize that "tried, tested and true" is a much better bet than being a beta tester to a concept at your once-in-a-lifetime event.
Stay healthy leading up to your event.

 

This means, stay away from crowds.

 

Avoid high risk situations.

 

Take plenty of Vitamin C.

 

And rest up!
Plan ahead for the day of your party.

  It would be advised

to have extra clothing, extra shoes, etc on site.

 

Have a car service setup to take you to and from your event.

 

Decide who you trust to help you take home valuables, gifts and/or center pieces.

 

After a whirlwind of emotions, drinking, and celebrating you want to know (in advance) that someone has been assigned to collect your belongings on your behalf.

 

Don't micro manage.

 

Like #1 says above, trust the vendors and let go.

   I often suggest leaving your watch home.  You don't want to be following a timeline.  Just go with the flow!
Most of all, realize this party is to celebrate your son or daughter.  It's a day to spend with your closest family and friends.  Hiccups happen, don't let them spoil your day.  Just recently I attended a destination wedding and it poured at the reception.  The bride and groom laughed it off and soon later, everyone wet just jumped into the pool and found other ways to have fun. This is a prime example of not letting something out of your control ruin your day.
For more tips, tricks and trends as the related to Bar and Bat Mitzvahs visit our podcast:
Blog written by Xplosive Entertainment's Vice President:
Michael Langsner