Every Jewish child's simcha is a crucial milestone in their lives! Parents play a role in the planning. On top of all the logistics of food, lodging, transportation, attire, decor, another important decision is the guest's party favor! Although it is not the main element of the celebration itself, one of the most lasting elements from this celebration is the "free stuff" that guests take home as they leave. Choosing the perfect mitzvah favor is not always the easiest thing to do because selecting which favor to give away can be an adventure in itself. The right parting gift will serve as a reminder to every guest of how epic of a time they had. Additionally, it is also a fantastic way to show your guests how much you appreciate their presence.
Some things to consider:
Cost
Are the favors for kids only or are you including the adults?
How will you display these favors?
Are they distributed at the end of the celebration, upon arrival, or do they become available midway?
Despite being unique, party favors should be simple, functional and coincide with the "theme" or "vibe" for the day. One key thing to remember is that mitzvah favors should reflect the guest of honor. This will make it not only sweet but also very meaningful. The event will be more special if your giveaway will let the guests know more information about the celebrant. Giving a souvenir that gives them a personal peek into your life will remind them of who the star of the night is. In addition, it will also make them think of the great night that they had when they see it in their homes. Another key point to be conscious of is to think trendy. There are many elements to consider if you want your bar/bat mitzvah to be buzz-worthy. A stylish goodie bag will have your guests talking for weeks. Favors such as caps and beanies will also be very appreciated by the guests. To up your party favor game, always remember that you can present your party goodie in a unique manner. To make sure that your guests will appreciate the mitzvah favors, consider the guest age group and the gender of the attendees. Your child will know what things their friends will like and enjoy. If you're still confused about what to get, you can ask for a recommendation from your peers.
Suggested options and categories:
Apparel: Hats, Tees, Sweatshirts, Shorts, Jammie Pants. (Consider personalizing the items for per guest, but certainly be sure to brand the items to match the event).
Fun Food: Sending your guests on their way with "to-go" food is a huge trend. Items can include cheese steaks, subs, bagels, donuts, candy, fast food, and more
Tchotchkes: Depending on the theme of the party, you send the guests home with sports items, games, and other novelties.
Photos/Frames: Often, those planning parties consider a photo booth as a means for sending your guests home with favors. If so, you may want to consider fun and branded frames.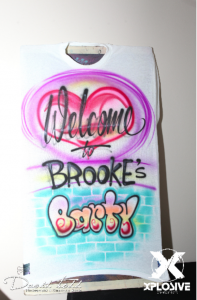 Regarding the presentation, make sure that your party favor looks awesome! Apart from being your gift to your guests, it will also double as decor for your room setup. Since it will be a way to say thank you to your guests, the presentation of your favors should be impeccable. Not only that but it should also have your unique style. If you bought mitzvah favors and it came in a packaging style that does not suit your taste, feel free to change the way it is packaged. Spice up your giveaway game through a beautiful and carefully chosen gift box. You can even use a cute paper with personalized labels to give your goodies a personal touch. If you have a color scheme for your bar/bat mitzvah, think about relating the packaging with the theme color. For those who have a theme, you can get packages that reflect this as well. You can put the bar mitzvah favors on each table, or you can have it placed in a box near the venue's exit.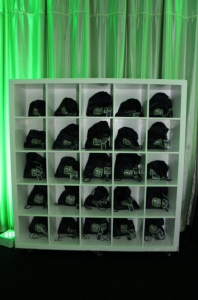 Lastly, always remain calm and realize that choosing a favor can get a little crazy (you're not alone)! Thankfully, there are tons of gift ideas that you can get on the internet. If you want more personal advice, you can always go to your friends and relatives.You also have to remember that your child knows the guests his age better than anyone else at the party so you ought to ask him for his ideas on what to get. Overthinking can cause nothing but problems. Remember, you will be worrying about the venue, the guests, the outfits, and many other concerns regarding the preparation of the event. You do not need another challenge. Party favors mean more than what you think. However, that does not mean you have to spend every single moment of your day thinking of how to pull this off! Ultimately have fun in any and all planning that you do and realize that as long as it is from the heart and creative that you can't go wrong! Happy Planning!
Prepared by Jordan Marshall
Founder of Xplosive Entertainment