Who run the world … GIRLS!
The times have changed as there are more and more female DJs and MCs coming to take the spotlight and I am here for it! As a Jersey girl in the live event industry, it's so refreshing and incredible to see that ladies are doing the damn thing! Fresh off the annual DJ expo (know as DJX) held annually in Atlantic City, there were more professional female entertainers in attendance than ever before.  I had the chance to meet and speak with other female DJs from across the country including Chicago, New York, Florida, and more!  These ladies rock events from night clubs through weddings, Bar/Bat Mitzvahs, corporate events and everything in between.
The demand for female DJs worldwide as a whole has been very interesting to see first hand. I've been in this industry since 2016 and have only recently added DJing to my skillset.  (This was my pivot during the pandemic since there were no events to host/MC, so I decided it was the perfect time to learn the craft now that I had time on my hands). In this short time, I've been called to do some incredible events, not only because of my skillset, but because of the simple fact that they wanted a female.  I've worked with celebrities, former presidents, politicians and other prominent known figures at private events, galas, fundraisers, casinos, club events and more!  To name drop for a moment I have worked with celebrity wedding planner David Tutera and recently shared a stage with hip hop legend Nelly.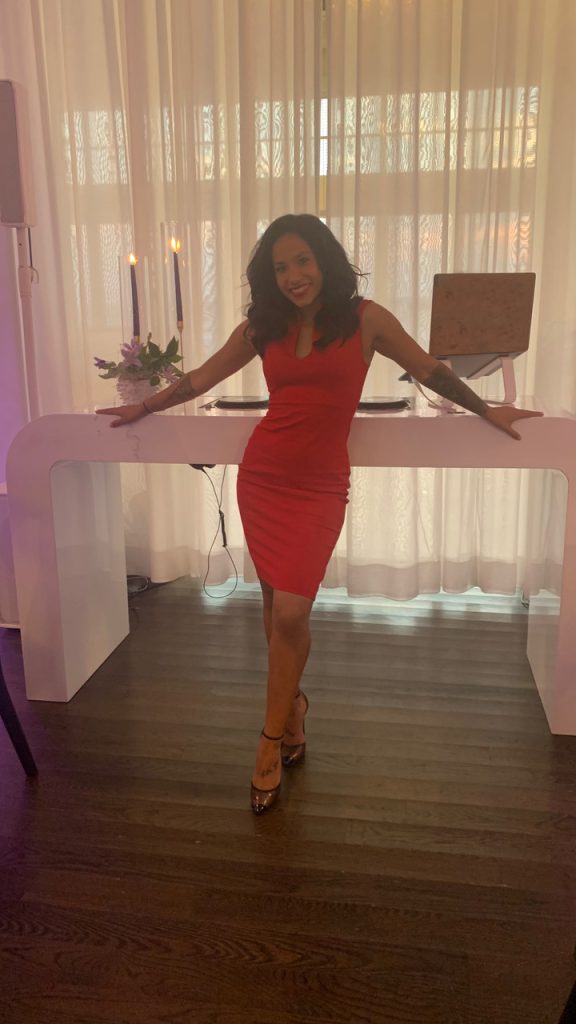 One of the biggest demands for female DJ's and MC's are within the orthodox communities for Bat Mitzvahs. They simply feel more comfortable with talent that are females. A lot of Bat Mitzvah families also just love the empowerment that it brings. I have yet to do an event without getting several kudos for being in this industry and showing the world what we can do!
Even A-List celebrities have tapped into the world of music, such as Paris Hilton. While she does it for the fun of it (since she clearly doesn't need the money)

, most DJ's do it for the love and the income it provides. Famously known at first for just looking cute and throwing her hands in the air, now Paris actually mixes and has developed a passion for it. It really is a feeling that is hard to describe, to be able to control an entire room full of people and even better, make them dance and have an amazing time. The best part of DJing is seeing your crowd forget about their life problems for a few hours and just enjoy themselves. Side bar: nobody cares if your dance moves are silly or awkward. I would rather see a room full of silly dancing than an empty room, any day of the week.
Being a female in control of a room is truly something special to witness. Whenever I begin a set or I start MCing the reaction is almost immediately and always the same, shock. "Are you the DJ?!" … "WHY, YES I AM!!"
DJ | MC | Event Planner – Xplosive Entertainment