Corporate Team Building Ideas
Here at the Jersey Shore, Summer company outings seem to be a norm for thriving businesses who value the importance of a well balanced and motivated team. This is truer, now, with many employees working remotely or from home offices. The past "in-office" camaraderie and bonding doesn't happen as fluidly on a Zoom screen.   So, what can you do when you bring your staff together to help build the team efforts? Below are a few proven exercises we use regularly with groups who hire us to facilitate their team building experiences.
Candy Sushi Making Contest: Using grocery store bought products, each team must compete to create a tray of sushi using only the provided products which include Rice Crispy Treats, Swedish fish, Fruit Roll Ups and more.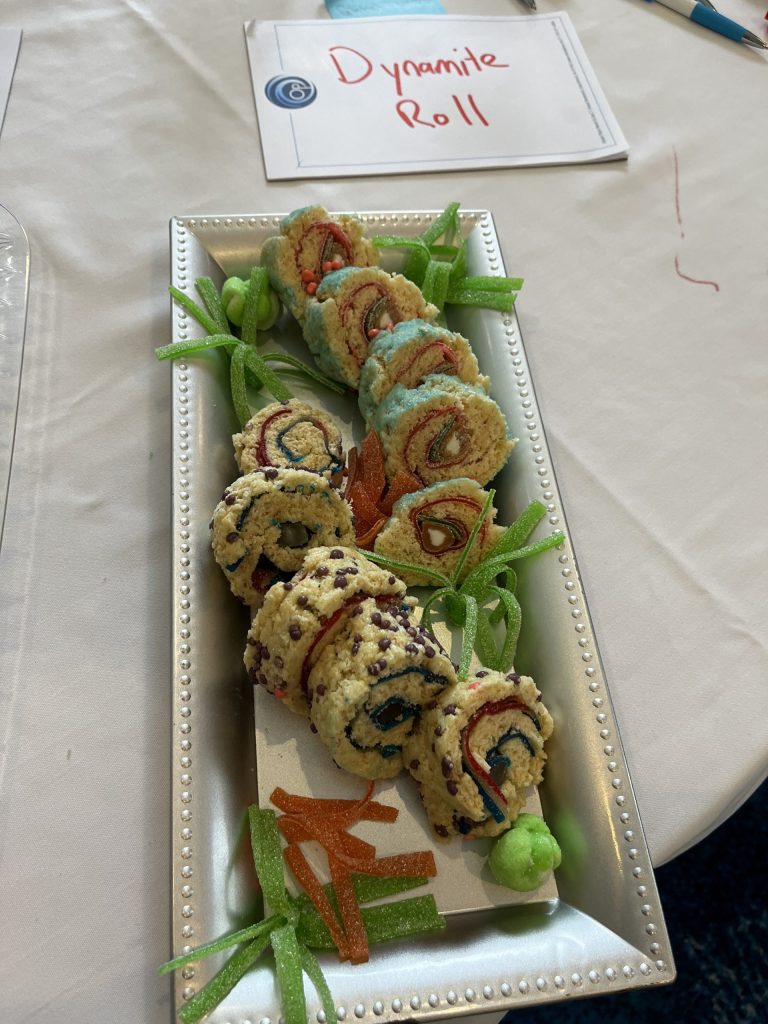 Sand Castle Building Contest: Fortunately here in NJ, we are known for our beaches. When we have a team experience beach-front, we utilize nature's gifts and ask our groups to compete in building the best sand castles.
Build-a-Boat: One of my personal favorites…. If your location has a pool, lake or pond, I suggest you try this! Using miscellaneous everyday house-hold products like Styrofoam plates, rubber bands, duct tape, poster board, etc each team must build a "sea worthy" vessel. After the initial build time, each team must then propel the boat across the water using water guns shot at their targets.
Catapult Contest: This can be done indoors or out. Using provided materials each team must create a catapult. Phase two is the side-by-side competition of each team fighting to see which ping pong ball can be shot the furthest.
These are just four examples of fun and easy team building challenges. Each takes about 30 minutes and will cost only a few dollars in supplies. I may be biased, however, but I always suggest bringing in an agency to run your team building event rather than try to execute it from within.
If the ideas above are not quite for your group, other ideas include:
Corn Hole Tournament
Scavenger Hunt
A Trip to a paint ball facility
A fishing trip
Laser Tag
Escape rooms
Volunteering a day for a charity like habitat for humanity
Most important, plan out an activity. Ensure maximum buy in from your team. Do this during work hours, not after hours or on a weekend. Decide if the inclusion of food and adult beverages helps achieve your goals. Make sure the venue or selected space can handle the needs of this styled event.   Lastly, consider prizes. Prizes can be simple and inexpensive, yet they provide added incentive for participants to push a bit harder and work towards achieving their goal!
For more tips on team building feel free to contact Xplosive Entertainment directly. We proudly support many top venues throughout New Jersey, Pennsylvania and New York. We've also worked with many fortunate 500 organizations, pharmaceutical businesses and business associations.
Prepared by:
Michael Langsner
Vice President of Xplosive Entertainment
With over 20 years experience planning and overseeing team building activities.