A rock and roll themed bar mitzvah isn't the most common theme (compared to sports and sneakers which seem to be the most popular for boys these days). However, rock and roll or a specific instrument like drums, sax and piano have all been great themes we've encountered over the years.
Most recently, Xplosive Entertainment, a NJ Based DJ Company which specializes in the traditional Jewish right of passage known as Bar and Bat Mitzvahs, had the honor of working with Ben and his family at the always amazing Bridgwater Manor for the themed "Ben Jammin" party.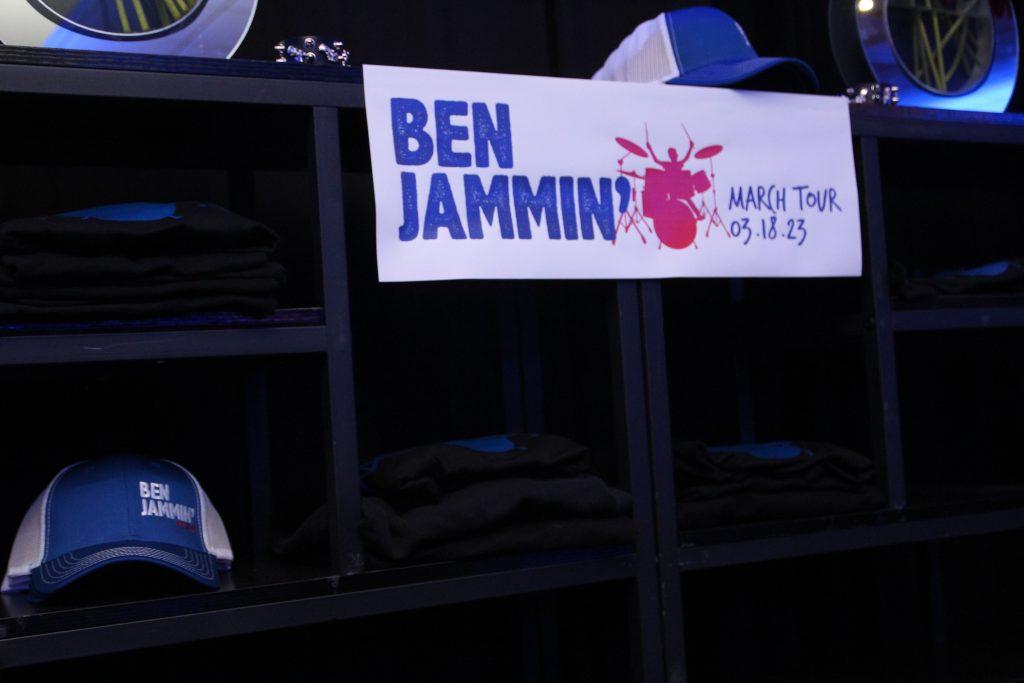 Ben's family hired a decorator, Anya Conte (LeMagnifique Events), who transformed the traditionally elegant ballroom to look more masculine and edgy. The decor started by fully draping the space in floor to ceiling black pipe and drape curtains. Then the kids area was accentuated with black lounge furniture and cocktail tables embossed with Ben's logos. The adult tables were adorned with rugged looking industrial styled seating. The bar in the room resembled a merch or concession stand that you would expect at a stadium rock show. Other room accents included a mini drum kit as the sign in prop, chain link fencing to hang the place cards and giant blown up photos of Ben playing the drums hung from around the room.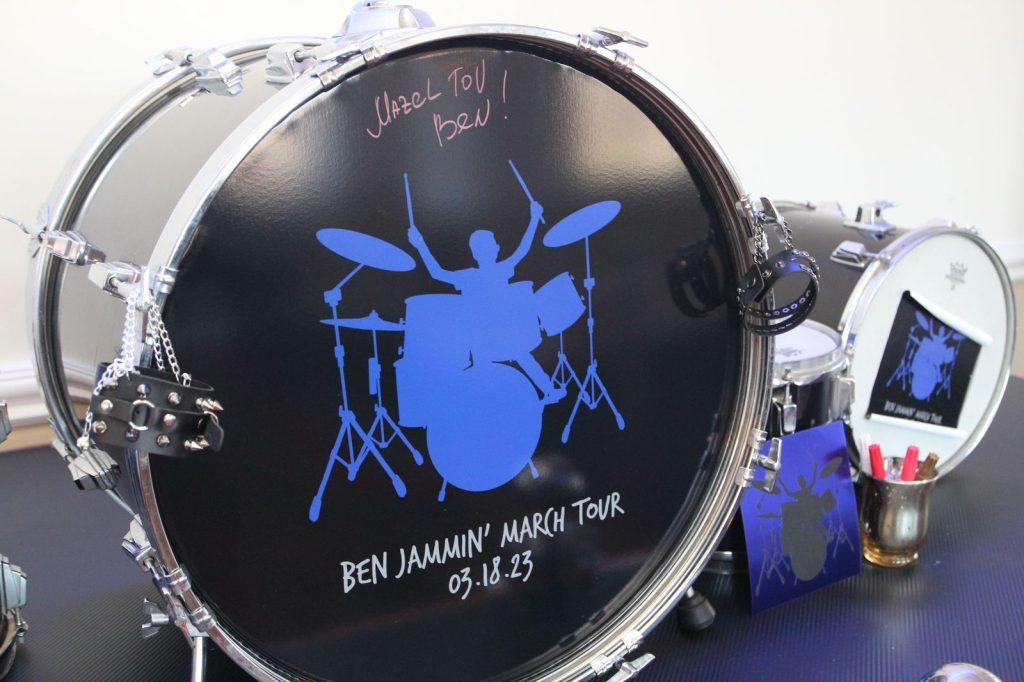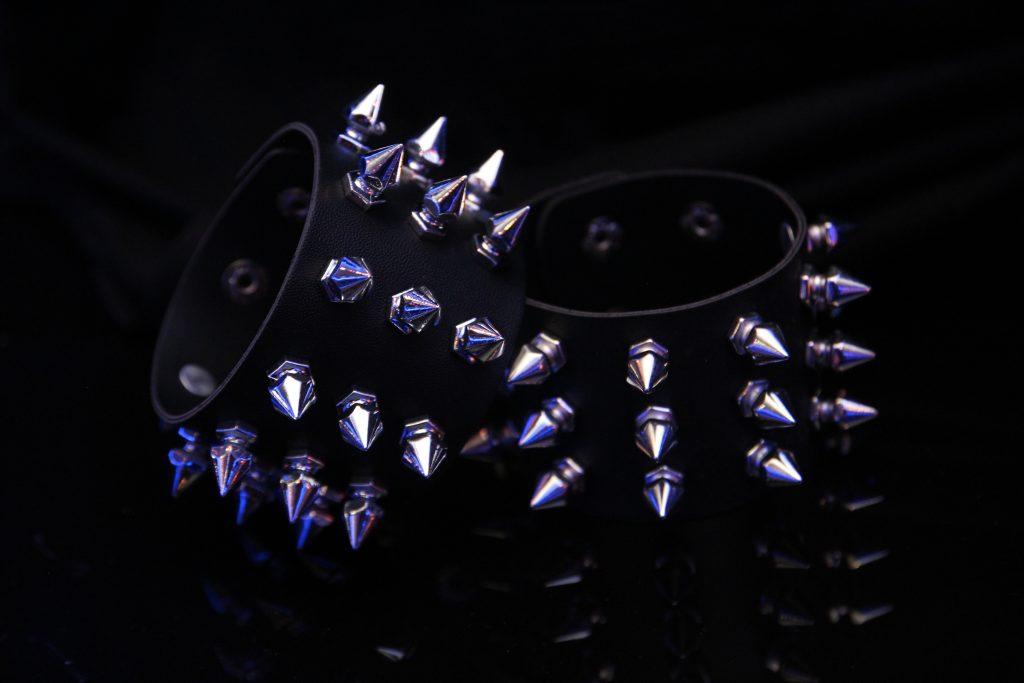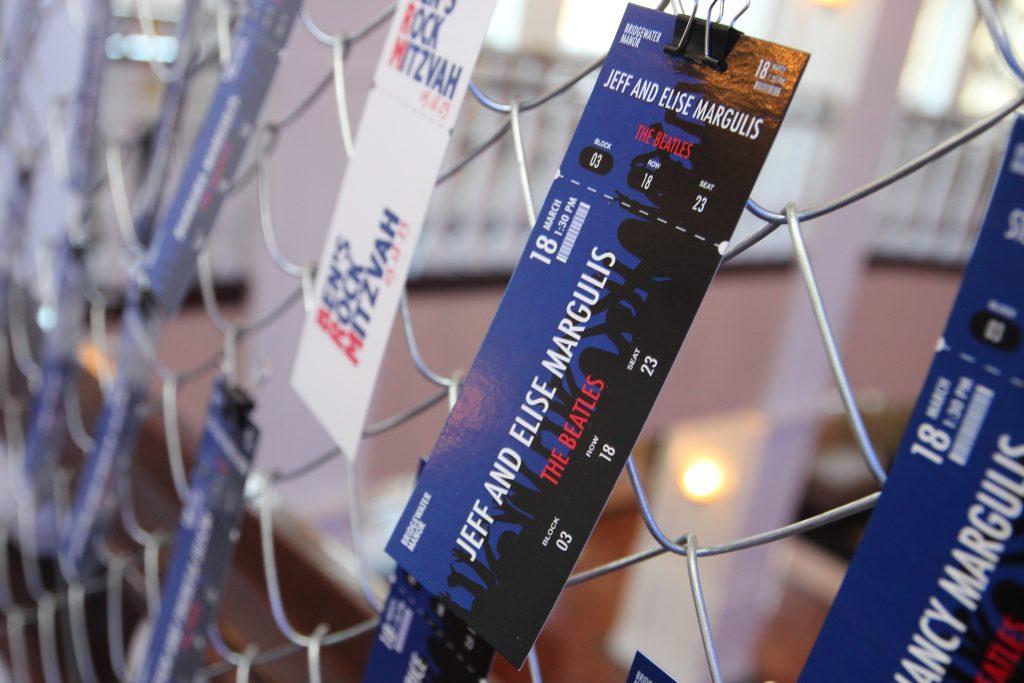 So… with such an awesome theme, our creative team proposed a ton of rock concert inspired ideas to the host family. The primary starting point was to focus on the idea that Ben loves the drums and plays really well!   The grand entrance was envisioned with Ben playing the drums.  So, to elevate this to the next level we decided to create a stage set with a drum kit and open the party with a silhouette of Ben while he hammers away at the drums. Then on cue, poof, the curtain drops and the audience is cheering as they witness the young rock star showcase his talents! Behind Ben was a giant video wall surrounded by authentic metal stage trussing and concert styled lighting. If that wasn't cool enough, the stage was flanked with an indoor safe pyro effect called cold spark fountains.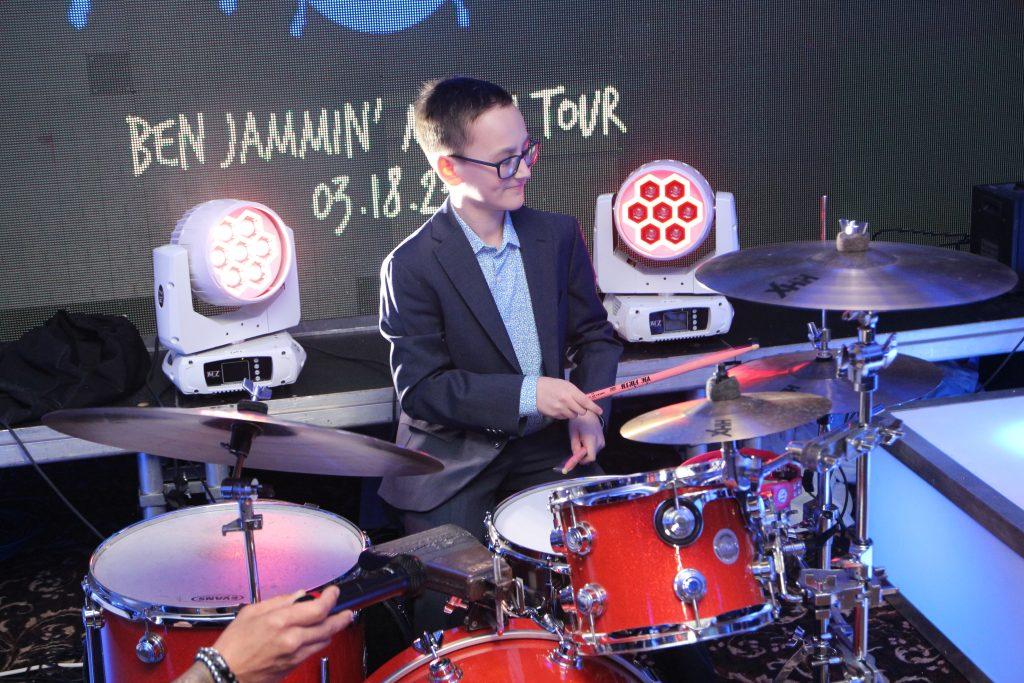 Musically, Xplosive Entertainment's DJ Michael T mixed in both original and remixed popular rock songs from AC/DC, Guns N Roses, Nirvana, Joan Jett, Ozzy Ozzborn, Blink 182 and more!
Ben's Bar Mitzvah was a prime example of a family which embraced their child's passion, tied it all together and created a picture perfect celebration raising young Ben to the rock star status that he deserves!
We at Xplosive Entertainment had an amazing time seeing this celebration from concept to reality.  The photos tell the story!
Blog prepared by:
Michael Langsner
Xplosive Entertainment
www.XEevents.com