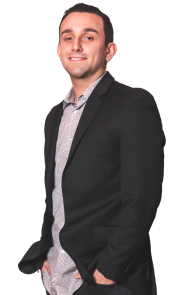 Nick joined the Xplosive family in early 2019, yet comes from a strong background of hosting events. He began his entertainment career at the young age of sixteen years old as a dancer. By starting at such a young age Nick has seen the entertainment industry constantly growing and changing! This has led Nick to collaborate with old and new school trends. Nick currently works in the private security sector so he is anticipating the next move and can handle anything that is thrown his way from the smallest events to yacht parties that include 500+ people! Nick also has a very strong background when it comes to playing and talking about sports. He has played baseball, football, and soccer since he could walk. Nick uses his teamwork skills to collaborate with the Xplosive Team to throw the craziest, most unforgettable parties! Having two younger brothers, he is familiar with the younger crowd and keeps himself up to date with all of the new styles and dances. Nick truly engages with the crowd on a personal level and his priority is to keep high energy throughout the entire party. Creating pivotal moments and focal points is one of Nick's specialties. He feels that by creating these "moments" it will give families a piece of the party they will never forget!
Mitzvah Video
MC Nick Pooch Mitzvah and Teen Demo
The Hottest MC in Town: Nick Pooch Rocks Valley Regency's Bat Mitzvah!