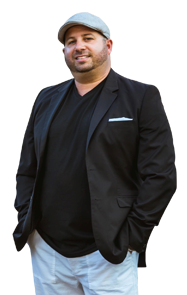 Michael joined Xplosive Entertainment full time in September 2012. Prior to that, Michael was a banquet and event director at two of New Jersey's top non-traditional event venues. During this time, Michael mastered the craft of event planning and entertainment coordination. Throughout Michael's tenure as event director, he moonlighted as a DJ at some of the Jersey Shore and Philadelphia's top nightlife destinations.
Mike is responsible for day to day operations at Xplosive. He handles a lot of the graphic design, event coordination, technology, and logistics for this rapidly growing event production company. Michael also works as a DJ specializing in events with video mixing, and those with tough technical requirements.
Mike is an active member in many local business organizations. He lives at the Jersey shore with his wife Amy, daughter Haven, and two adorable German Short Haired Pointers.
Mike can be contacted directly at michaell@xeevents.com
Check out DJ Michael T's Library of Xplosive Mixes:
(Click "up next" in the bottom right corner for other mixes).