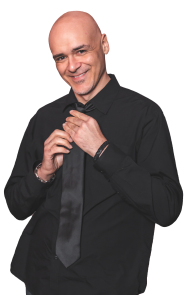 Cory Minto has been entertaining the Tri-state area for 17 years as a DJ — from lounges and clubs to weddings and mitzvahs — always bringing the rare blend of technical skill and artistic ingenuity. He prides himself on technical, precise mixing and "outside the box" music programming.
Cory started out fascinated with the emergence of techno and house music in the early 90s — before he had access to any legit equipment, he was experimenting with whatever gear he could get his hands on and began to amass a record collection.
An Xplosive exclusive, Cory is in charge of the Personalized Audio Production, where professionally recorded audio messages – delivered by YOU – for your loved ones are recorded onto your special song, played live at your event, and yours to keep and cherish forever. They are a big hit, especially at weddings, bar and bat mitzvahs; never a dry eye in the house! Click here to check it out!
A graduate of the Institute of Audio Research in NYC, Cory studied audio engineering and production. He now produces music in his home production studio (www.soundcloud.com/coryminto), and also engineers custom mixes for dance studios, cheer groups, and anyone requiring production, editing, or mastering. He plays a number of instruments and has studied music theory for many years. When asking Cory to provide advice for young aspiring DJs and producers he says, "don't just replicate — FIND YOUR SPACE, distinguish yourself, show us WHY you get it."
Occupation: DJ, audio engineer, artist
Check out Cory'sLibrary of Xplosive Mixes: