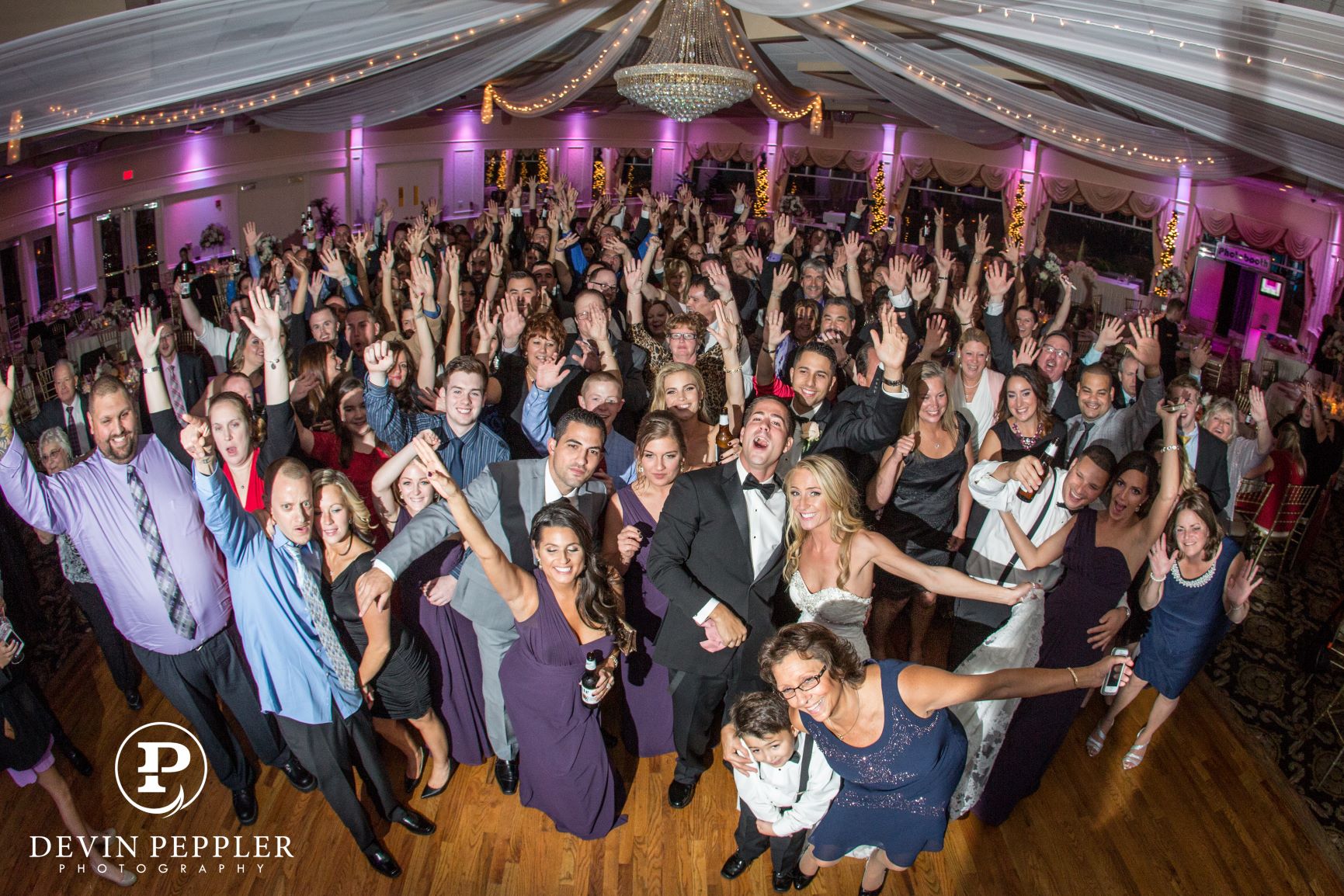 Things I Wish I Knew When I Got Married…..
As I am writing this blog, I would be foolish to call myself anything less than a wedding professional or even an expert in the field. However, when I tied the knot, May 2012, I was not nearly as versed and experienced as I am today. (For those questing my merits, I'm a partner at one of the East Coast's most reputable DJ firms with a specialty in upscale events, especially weddings). I am personally involved in over 50 weddings per year, and as a business, we handle more than 100 weddings per year.
When I took the plunge, I had some wedding entertainment experience and a basic catering background. At that time, I called in the favors of many industry friends which included the photographer, decorator, and DJ (of course) who were all friends of mine. The videographer and venue, however, were new to me.
Today, I find myself sitting with couples asking many questions. I thought I'd take advantage to write this blog where I can put my thoughts and advice together. Here are my top considerations to share.
---
1. DIY is fun for some items, but painstaking for others. I spent too much time worrying about gluing little bling crystals on photo frames that were only used one time. The absurd amount of trips to Michaels and AC Moore are embarrassing to say the least. My tip is to trust and hire a professional to handle the minutia of the décor elements. Besides all the time it took to create these items, we had a challenge bringing the items to the venue, then had to trust the venue to set it up. In retrospect, I would have preferred to have a planner or decorator handle these items.
---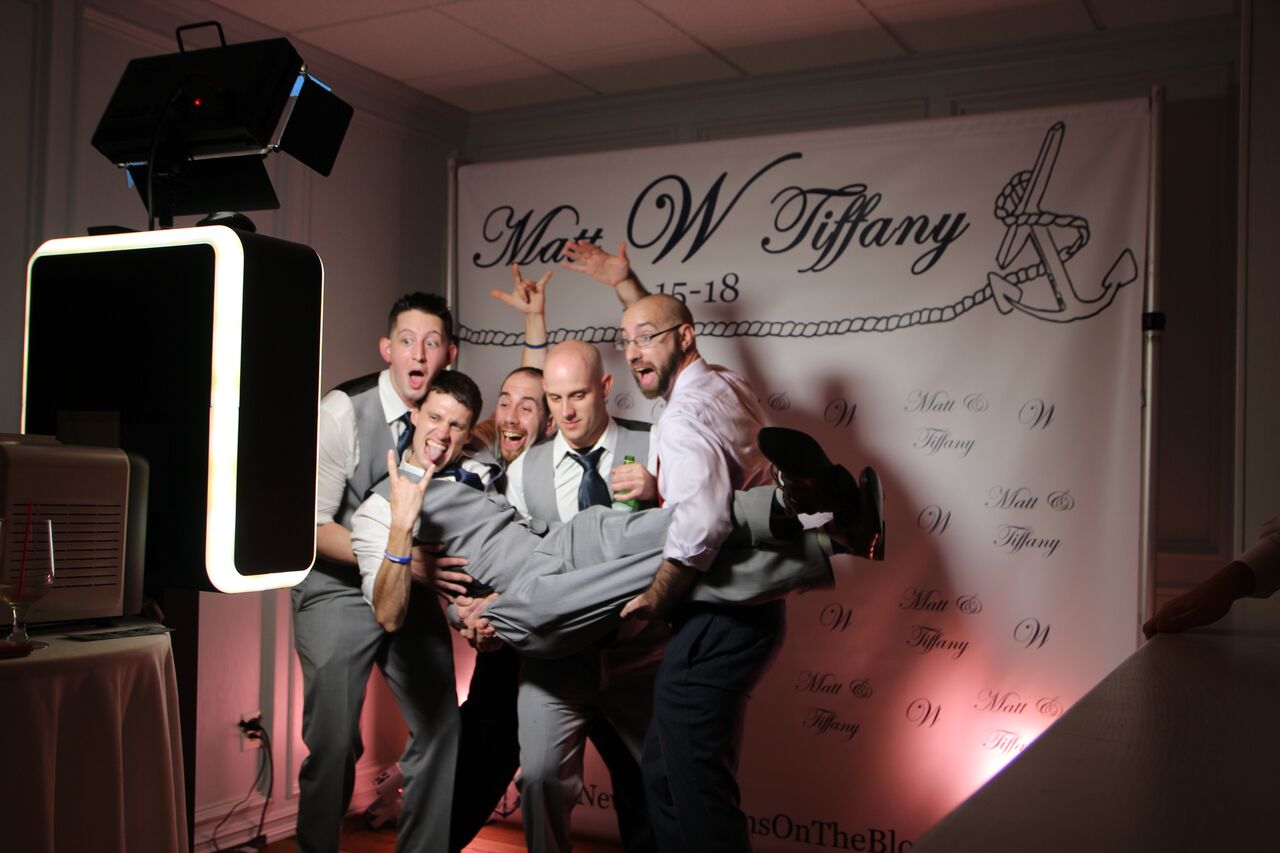 2. Video is worth it! I'll admit… I didn't want a video. My (then) fiancé pleaded with me. After a little research, I learned what cinematography is and how it compared to my vision of traditional wedding videos. Now, seven years later I can openly say the video gets much more attention than our wedding album. We now have a four-year old daughter who LOVES watching the video recap of "mommy in her beautiful wedding dress." Additionally, I heard friends talking about my grandmother dancing in the mirror at the party. I never personally saw this. In fact, my grandmother uses a walker to get around. I didn't even think this was a possibility. Having a video has allowed me the incredible opportunity to see this special moment!
---
3. There are a few guest invite regrets I have. While trying to keep costs down, there were certain friends who we were "friendly with" but didn't make the cut. Now, we are closer with these friends and see them in our lives forever. It's a shame they weren't invited. The lesson here isn't an easy one, but do your best to invite those who you foresee as the type you would grow closer with over time not just those who you spend time with during your "pre-marriage" party days.
---
4. One item that I was very glad that I did (but this isn't for everyone) is that I added an extra hour in advance. Knowing that the wedding was going to be full of high energy entertainers as guests I knew the dance floor would be packed from start to finish. Too many brides say "the wedding flew by." I knew that we didn't want this to be the case. For the minimal extra money to add an extra hour, it was well worth it! I also took advantage of the wedding being within a hotel. I knew many guests were staying over. There was no reason to "rush" the end time. I should note at this extra hour isn't for every couple. You know your crowd. Are they the type to drink and party all night? Or are they possible the type to leave after cake and coffee.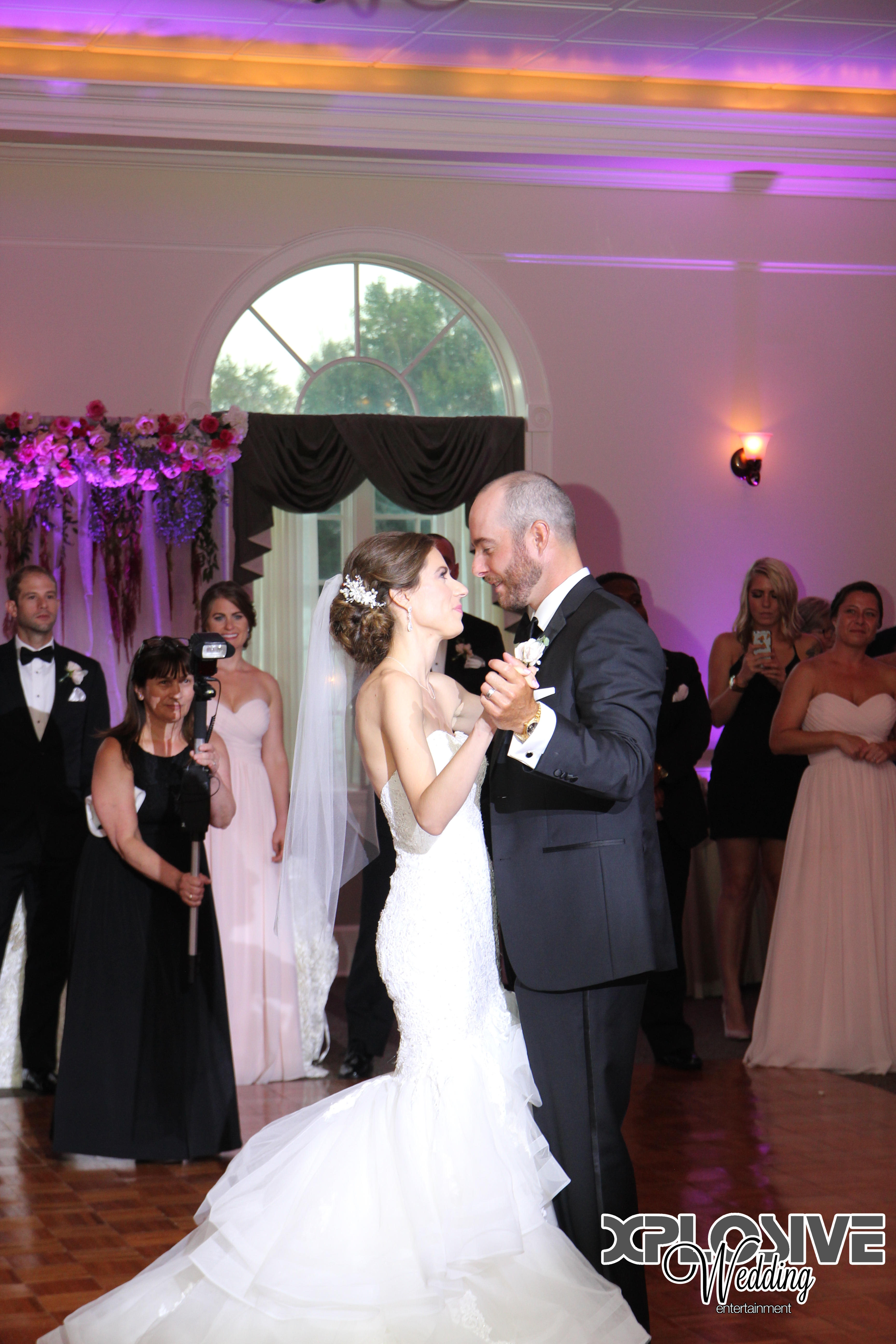 ---
5. A receiving line. Well… I wasn't sure what this really was. I envisioned a church setting. However, the matri'd who ran my wedding suggested it. I was opposed at first, but in actuality the matri'd was correct… this formality at the end of our ceremony allowed us the chance to say hello to each and every guest at the party within a few minutes rather than feeling obligated to go table by table during the party.
---
6. Lastly, I cannot stress the relief we experienced by being non-traditional and doing a "first look." This allows the bride and groom ample time for photos and still plenty of time to enjoy cocktail hour.
Written by:
Michael Langsner
Xplosive Entertainment
732-866-1620