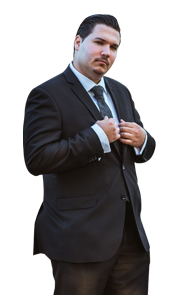 Whether it's behind the decks as DJ Nickie K or working the lights as "Nick the Quick", Nick always brings the party. He has been involved in the industry for over 15 years doing all types of events. He truly enjoys providing a special and memorable experience to clients and guests, and takes pride in knowing people had an amazing time.
Nick's love for music started at an early age, sprouting from his mother who was a professional dance teacher and studio owner. As he got older, he began to verse himself in different styles of music and make his way into the professional audio world. At age 13, he began doing roadie work for a local DJ company, where he learned various aspects of equipment set up and sound. Soon after, he purchased his own equipment and began practicing mixing and beat matching. He has continued to practice and master his craft every chance he can, and still finds passion in the music.
In his spare time, Nick enjoys DIY projects and building things. He repairs electronics and buys and sells DJ/Lighting equipment. He also likes cars, computers, and outdoor activities.
To Nick, it doesn't matter if the event has 50 people or 5000 people; what matters is the celebration itself. It's all about the performance and making the event the absolute best it can be. So let's do it big, Xplosive style!
Call today for more information on how to book Nick for your next event!