7 Easy Ways you can keep an efficient event planning timeline!
By now, I'm sure we are all sick of hearing the words Coronavirus or COVID-19. So that's the ONLY time it will be mentioned in this blog. As an entertainer and coordinator, I've literally seen it all – or so, I thought. I figured for this blog, I'd bring in my fellow industry professional and my great friend, Amy Rubel, of Rubel Event Management to help bring you a complete planner's prospective along with my expertise, for the best of both worlds. While the uncertain times are affecting everyone, there are still things you can do from home to ensure everything on your planning to-do list is accomplished. It may not be the way or the order, you had hoped to complete these tasks, but together we will make it through and celebrate the INCREDIBLE event of your dreams! So here are our ideas and thoughts: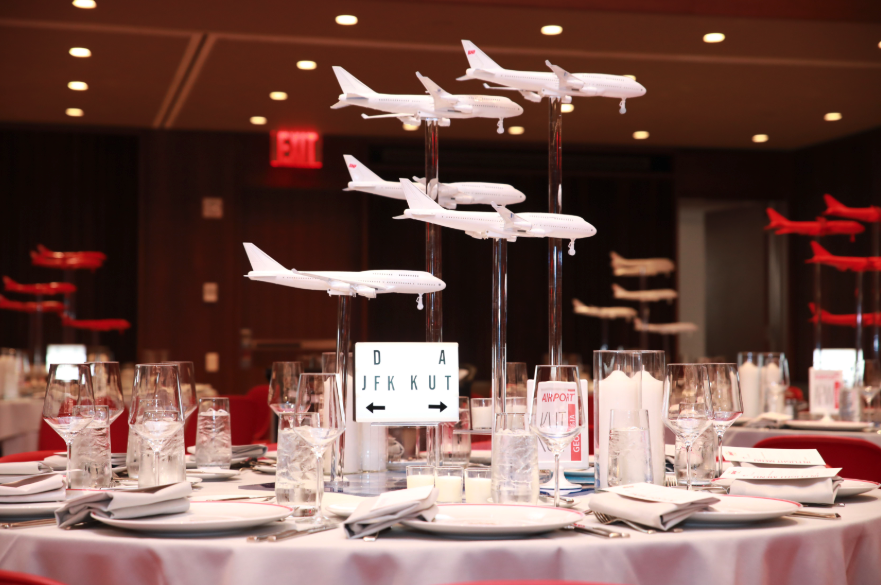 1. Work on your guest list! Not only, is this one of the most important details, it also can be one of the most tedious. Here's a sample of a successful breakdown, courtesy of Amy. It has quite a few columns including but not limited to…
Name (alphabetical) – it is super important to have a column that is just the guest's last name. As it will be used for sorting in a multitude of ways during the event planning process.
How you want the invite to be addressed. Mr. and Mrs. Joseph Quarantine and Family or Lucy and Linus Peanut *
Address (do this on two lines – street address and then city, state and zip)
# of adults invited
# of kids invited
# of kids under 5
# of kids between 15-20 (if they are going to eat adult meal)
Table # or table name
Gift received
Thank you sent
Favor sizing (if applicable)
Notes: Needs gluten free meal, for example
BONUS TIP: use a program, such as, Excel, to input formulas to ensure tallies are always accurate!
Amy directs many of her clients to this link for help with proper addressing. https://www.realsimple.com/weddings/weddings-etiquette/how-address-wedding-invitations?fbclid=IwAR1JLoD40z6QXt6zMs6vqugz_IVTiOOX-TMTNV7WkEF51OwXeJo0ycQ2bCcPROOF
2. Work on collecting montage pictures! A great montage has a few key components that really help it shine! This includes having about 75-100 pictures. This will keep the montage at about 10 minutes. Your photos can be grouped into categories such as, friends, camp friends, family, etc, or these can be put in chronological order from birth to present date. Narrowing down your content will be the hardest part, so doing this in the early stages now, will alleviate unnecessary stress later.
3. Work with your planner to curate a vendor list and schedule online meetings when possible! This allows you to narrow down your vendor choices, eventually allowing you to establish a dynamic event team. BONUS TIP: due to the unprecedented number of rescheduled events, your vendors are booking dates quickly now more than ever. Use this time wisely, to ensure your favorite vendors are officially locked in for your date. You want to be sure your vendors have the flexibility and time to be extremely "virtually hands on" with you and to meet and exceed your event goals.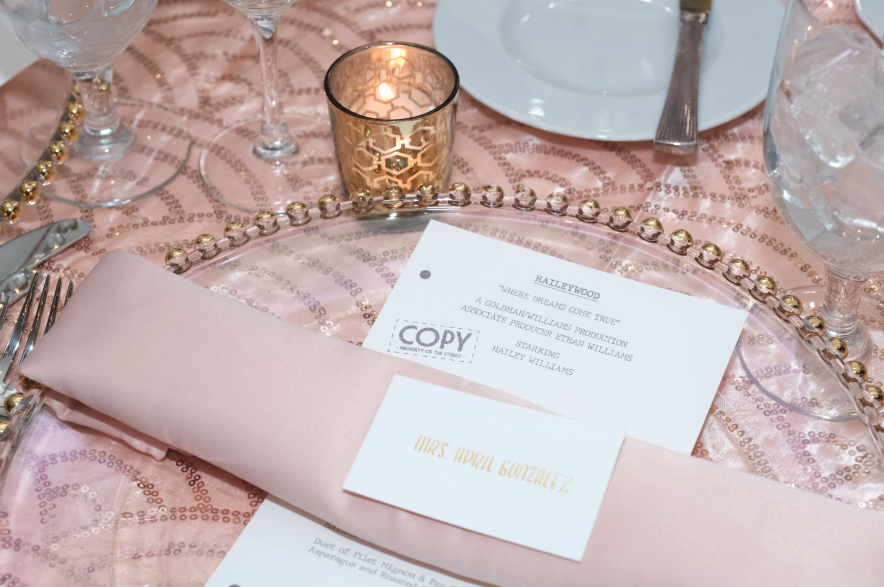 4. The detail is in the design! At this point, you should be solidifying your theme and have a pretty good idea of where your event vision is headed. Work with your logo designer once the theme is established. Your logo can be used in many different outlets throughout the event, including (but, again, not limited to) your invitations, favors, montage, branded swag, décor, photo booth, welcoming messages, mirrors, and SO much more! Don't forget that your logo is a staple piece to create a "brand" for the day.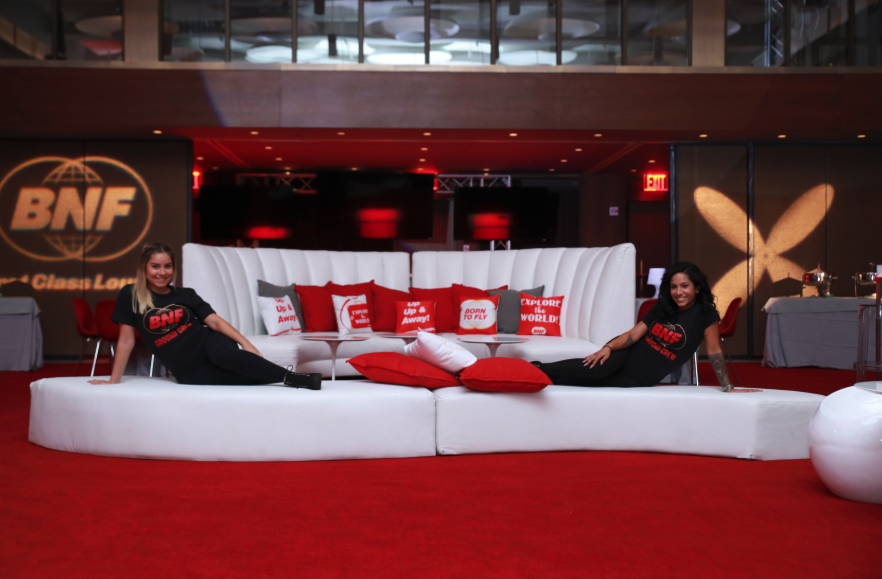 5. MEDIA!! Utilize this time to peruse social media outlets such as, Pinterest, Instagram, Etsy, etc. to find great ways to get your creativity and event development juices flowing. Find décor, invite, favor & more ideas, at the click of a mouse. My point here is that, there are plenty of FREE outlets that are specifically dedicated to giving you great content. Forward any content that strikes your interest to your event planner and/or event designer.
6. Yes… MORE MEDIA!! This topic is so nice, that I had to talk about it twice ha ha. Facebook has dozens of groups, specific to your event type (Mitzvah Market, NJ bride, etc). Here you can engage yourself in great topic discussion with other like-minded families as well as, see pictures, videos and gather feedback from group members. You can even take an auditory approach and listen to podcasts such as, ours, "Mastering Mitzvahs" to gather insight on the latest trends, tips and "do's and don'ts" of the event world.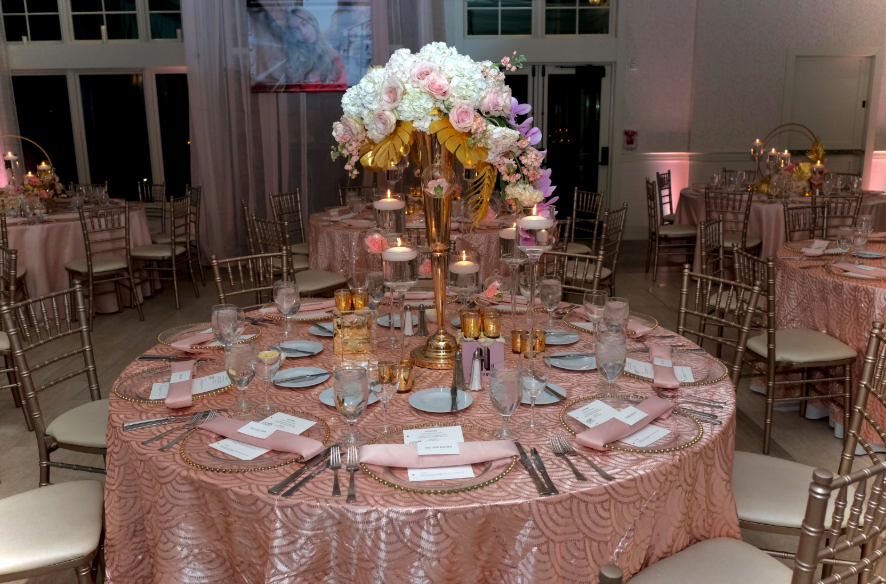 7. The element of surprise! This tip is for families who have already had to reschedule or postpone their date. Your child is quite possibly devastated about this situation. Adding a surprise for them on their event date will help make everything just a little sweeter. Maybe add a cupcake station if they love cupcakes, maybe you add a cameo video of their favorite athlete or celebrity, wishing them well, into their montage! (Search the cameo app for more details.) No matter how big or small the gesture, we promise it will go a LONG way in the overall grand scheme of things.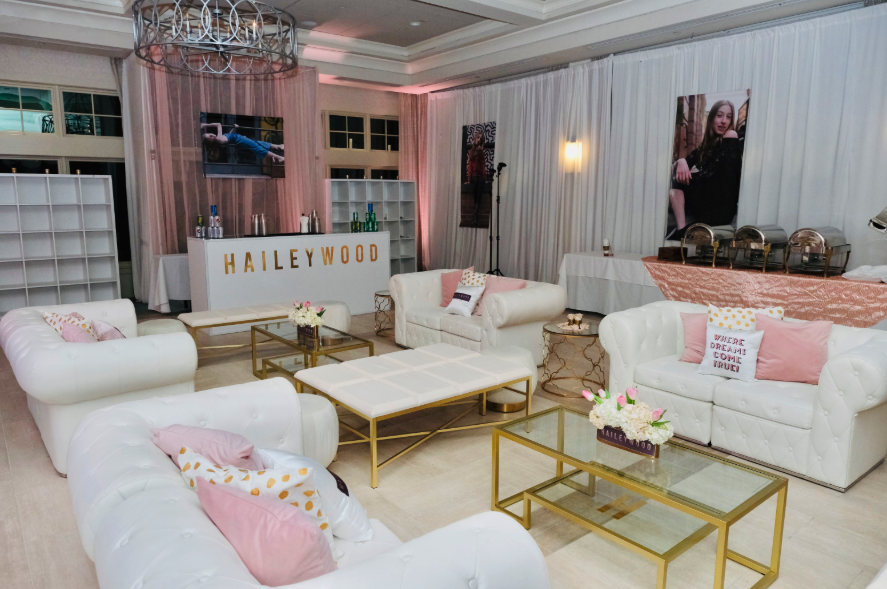 To wrap up this up and tie a bow on it, let me state that developing an event in general, can be an overwhelming task. Lean on your industry professionals, lean on friends and family members that have either gone through the planning process or are also developing their concepts as we speak! Lastly, never turn down a healthy dose of FREE info! If you enjoyed this blog, feel free to reach out to Amy Rubel or me with any questions. We can't wait to plan and party with you! Stay safe and happy planning!
Amy Rubel, Owner and President | Rubel Event Management
amy@rubeleventmanagement.com|www.rubeleventmanagement.com
Jaymie Perez, Executive of Fun | Xplosive Entertainment & A-Sharp Production
jaymie@xeevents.com | IG @jaymie_xeevents