On February 9th, 2019, the amazing team behind Ryan's Quest, a New Jersey based nonprofit leading the fight against Duchenne Muscular Dystrophy, put on an affair to remember at the Hyatt Regency in Princeton. Their Valentine Ball, appropriated fitted with a baseball theme to "Strike Out Duchenne", drew just shy of 500 guests to enjoy an all-star roster of entertainment, partake in auctions, eat, drink and, most importantly, give to an absolutely fantastic cause.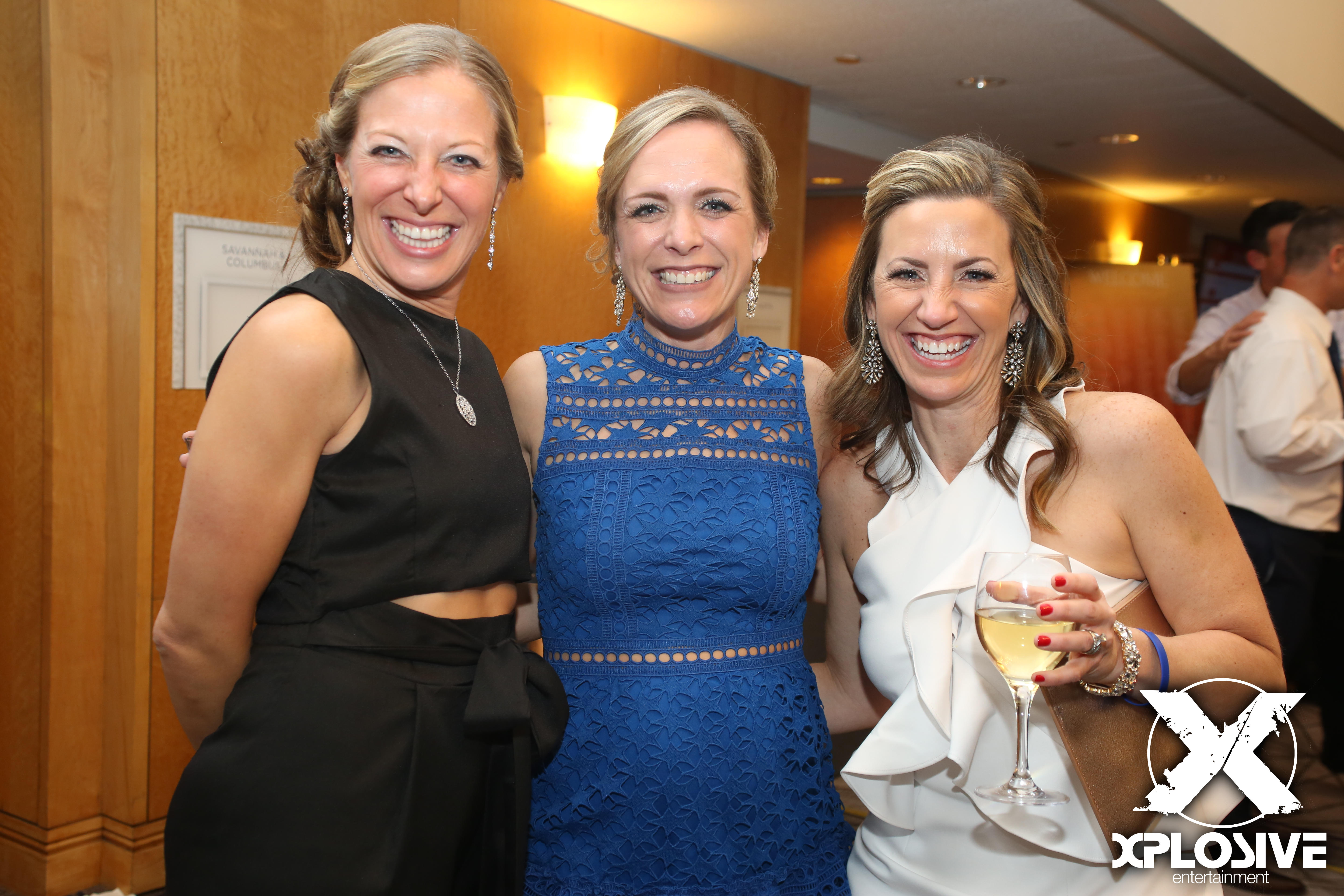 The evening began with an extraordinary cocktail hour, featuring appetizers, fully stocked bars, ice sculpture shot luges, and musical entertainment by Rob Silvers and Sean Cox—more famously known at the DC Duo. Guests took their time to snack, socialize, enjoy photo ops, and browse a seemingly endless array of raffles lined up for bidding. The prizes available were nothing short of outstanding, and included autographed sports memorability, a brand new mountain bike, ski sets, snowboards, and other sporting equipment. The most coveted prize, however, was an all-expenses paid trip to Disney.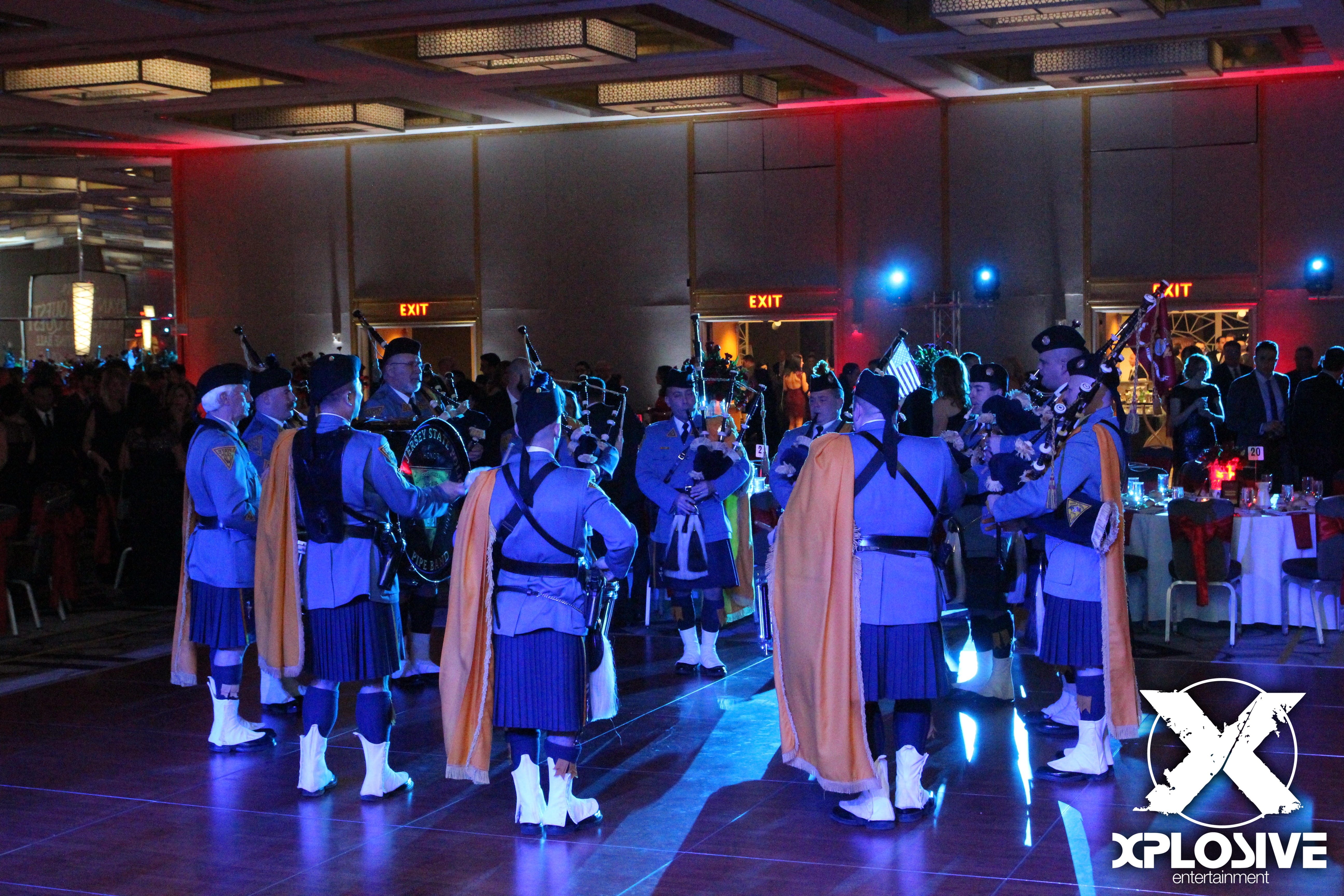 Cocktail hour came to an exciting end with a performance by the New Jersey State Police Pipe and Drums Band. The group gave a heartfelt performance on bagpipes as they lead a parade of guests into the main event room. Following their act, Mercer County's Undersheriff, Jessica Plumeri, sang the National Anthem. Everyone then took their seats in anticipation for opening speeches and presentations, each lead by Ryan's Quest's founders, Maria and David Schultz.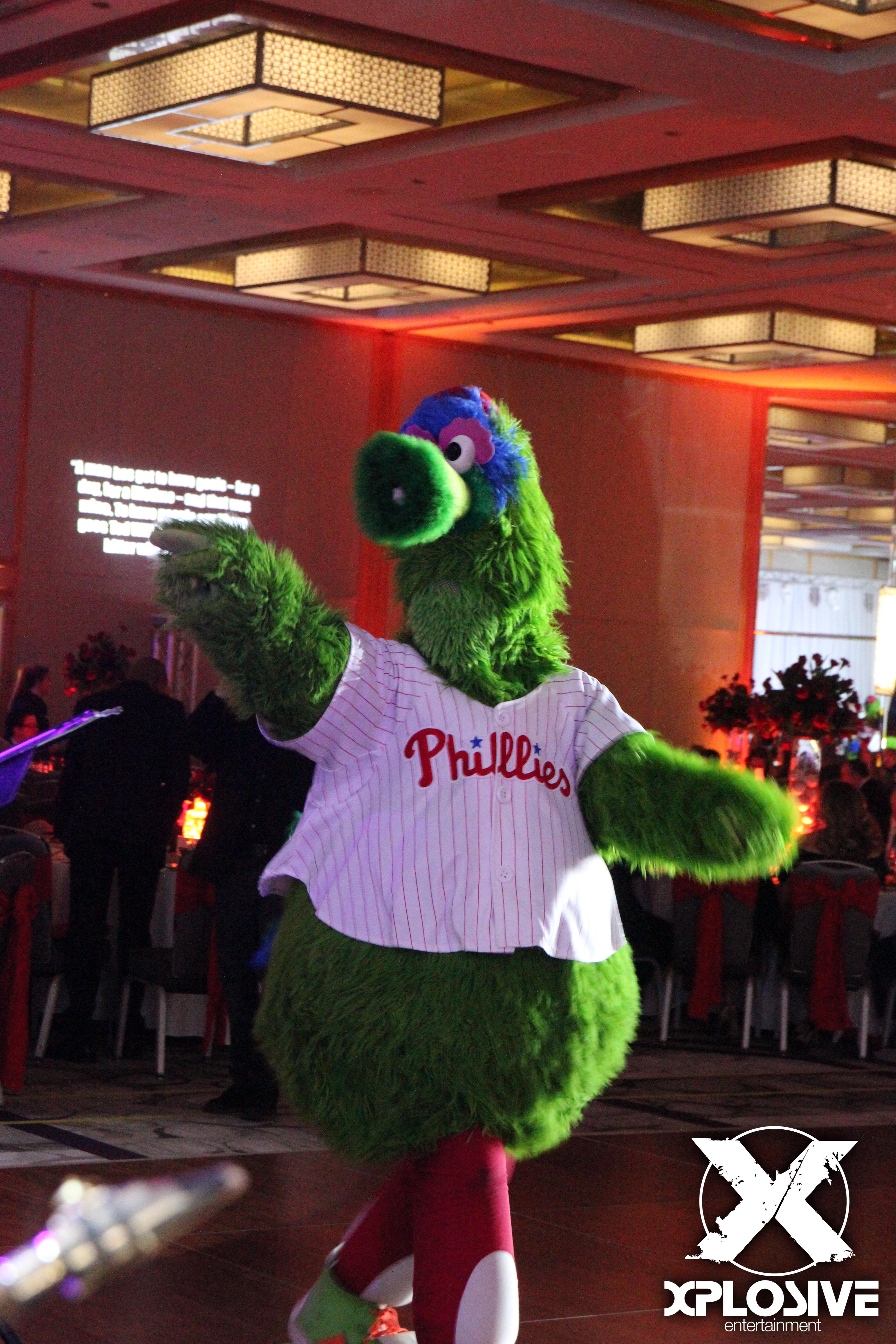 An unexpected guest popped in at the conclusion of opening speeches, too. Phillie Phanatic, mascot for the Philadelphia Phillies baseball team, took to the center of the dance floor to say hello, show off his moves, and invite the crowd to join him. In that moment, the celebration truly began. Noted party band, Brian Kirk and The Jirks, took over the stage and began a set of incredible, nonstop music. . Guests sang along at the top of their lungs, and danced the entire night away.
Xplosive Entertainment was honored to be part of such an extravagant charity effort, and proudly handled the lighting and multimedia necessary to set the upscale tone of the ball. This included 9 x 12 projection screens flanking the stage, and four wall projected rotating inspirational quotes by famous ball players (to match the event's baseball theme and inspirational vibe).
Over 130 uplights were used to bring the ballroom to vibrant life, 50 of which exclusively illuminated the gorgeous centerpieces on each banquet table. 10 moving head light fixtures also added a dynamic effect to the dance floor, which remained packed for the duration of the event. Xplosive's DJ Michael T handled the music between band sets, keeping energy and spirits up throughout.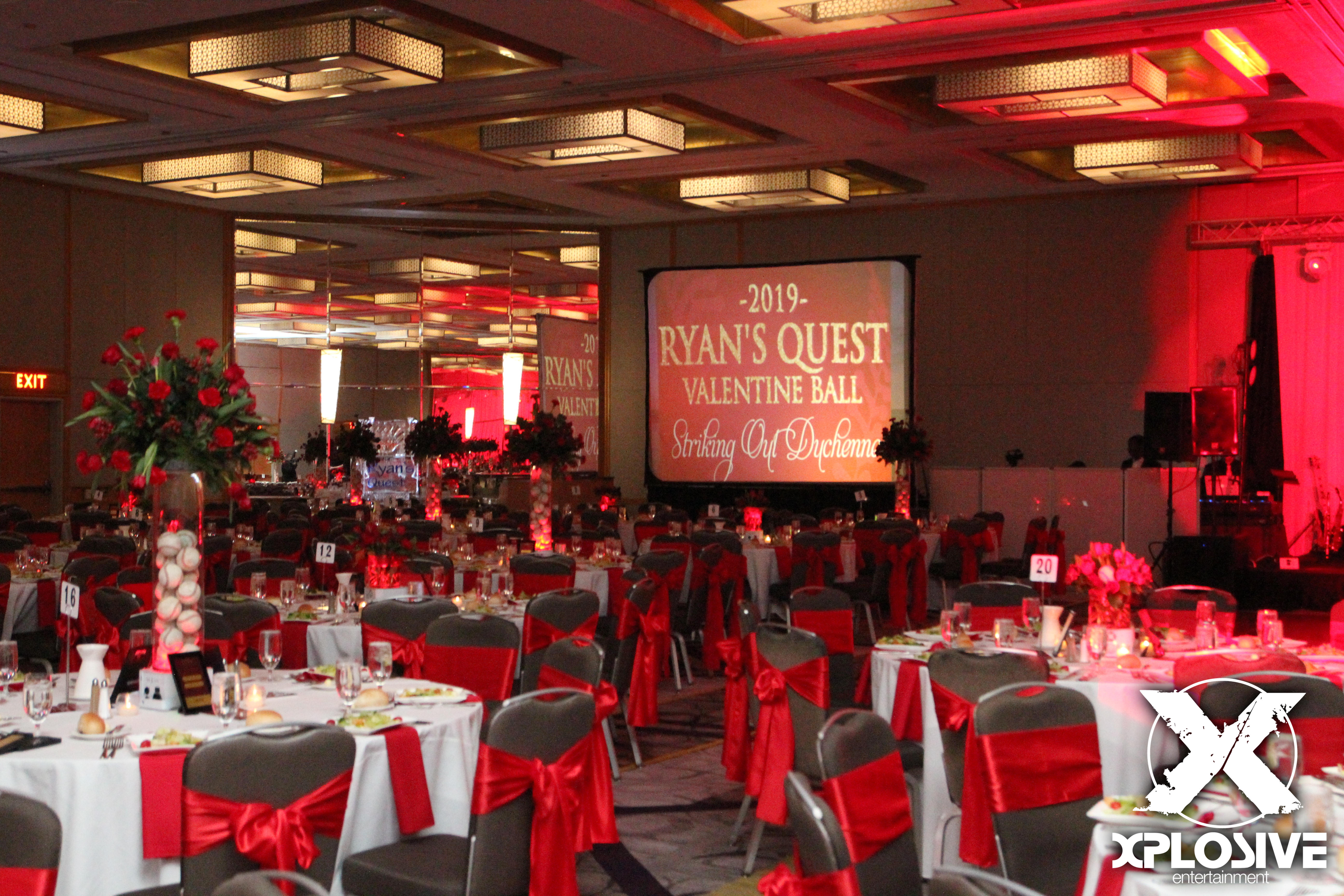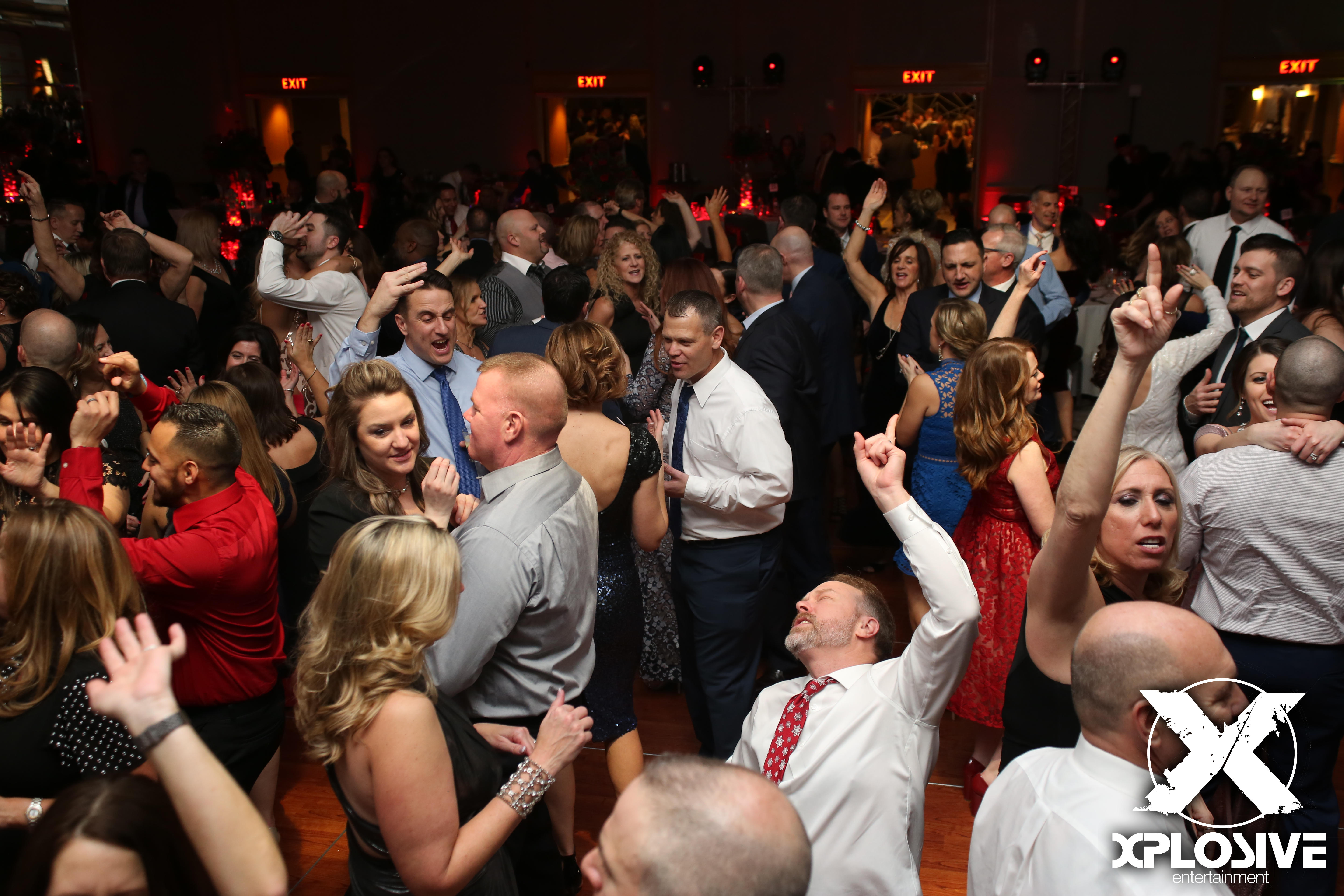 This fundraiser was a smashing success, with an amazing vibe felt all around. Guests left this year's ball yearning for more after celebrating such an incredible cause in style, and we at Xplosive Entertainment can't wait to bring the party back to life next year.
If you'd like to donate to Ryan's Quest, please visit https://www.ryansquest.org/donate. Thank you for your generosity!
This blog was written by Xplosive Entertainment, a signature-styled boutique inspired private events firm based in Manalapan, New Jersey. Xplosive has been a leader in the private events industry for over thirteen years. For more information, please visit www.xeevents.com or call 866.XPLO.ENT.