As a performing talent for the past 15 years, I've seen all different types of affairs, functions, galas… really, we've been hired for just about any excuse to have an awesome time and play some great music! Sunday June 2nd in Asbury Park NJ was different though; it provided an extra special opportunity. Xplosive Entertainment was hired by Mallinckrodt Pharmaceuticals for the second consecutive year to help build a parade float for the 2019 PRIDE FEST located in Asbury Park, NJ. Thousands of participants flocked to this full-day festival. Starting at 12noon, the pride parade kicked off featuring marchers, floats, motor cycles, performers and much more. The parade started at Main Street and Cookman wrapping around the spectator packed streets continuing to the beach and concluding at the festival grounds (which consisted of, headline performers including France Joli, food trucks, arts and crafts, exhibits and community information and activities for the entire family). The festival features 150 artisans, crafters, and organizations.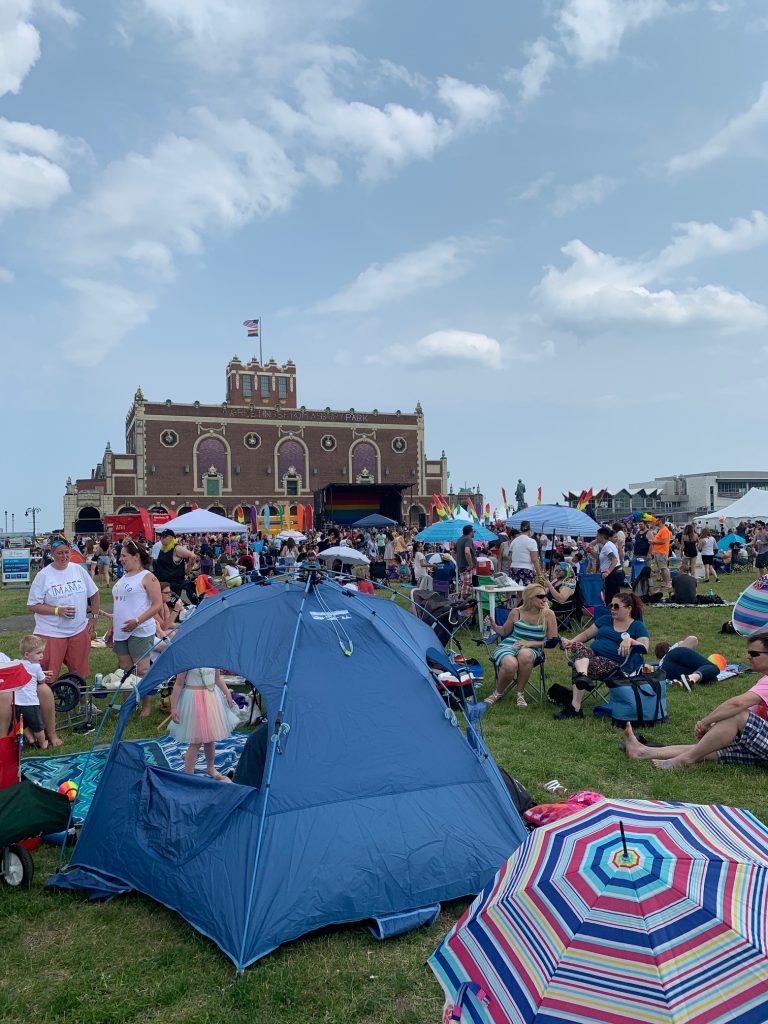 For myself and our team at Xplosive, we were honored and blessed to be able to be an intricate part of the 2019 PRIDE FEST Parade. Being contracted by one of the main event sponsors, allowed us one of the lead positions within the parade line up. We loved being part of a team that supported love and equality for the human race. It was evident that Mallincrodt stands to help unite men and women of every race, religion, and sexual preference. Our partnership with this incredible organization allowed us the unique ability to entertain the Mallincrodt team and the thousands of spectators along the parade route through the universal language of music! We built an INCREDIBLE float that was designed with one thing in mind…. A PARTY ON WHEELS! This custom "party float" that consisted of an overhead box trussing, custom signage, flags, an impressive sound system, and a premix of music geared towards this celebration. Available to enjoy by clicking on this link:
https://www.mixcloud.com/Xplosive_Entertainment/jordan-marshall-live-from-asbury-park-nj-2019-pride-fest/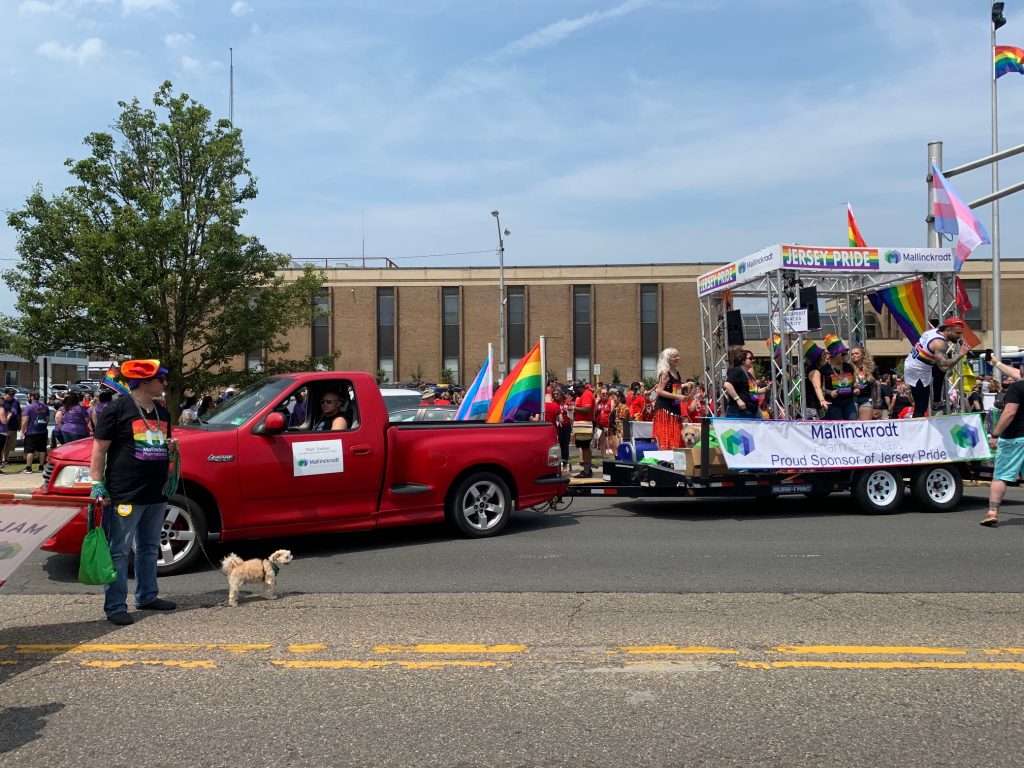 What truly made our day spectacular was the 50 or so volunteers/attendees representing Mallincrodt who devoted their day to marching along-side our mobile party float throwing branded swag to the thousands of people who flocked to Asbury Park. The sense of love, camaraderie, and support was electric! From the moment of each arriving the sense of excitement grew!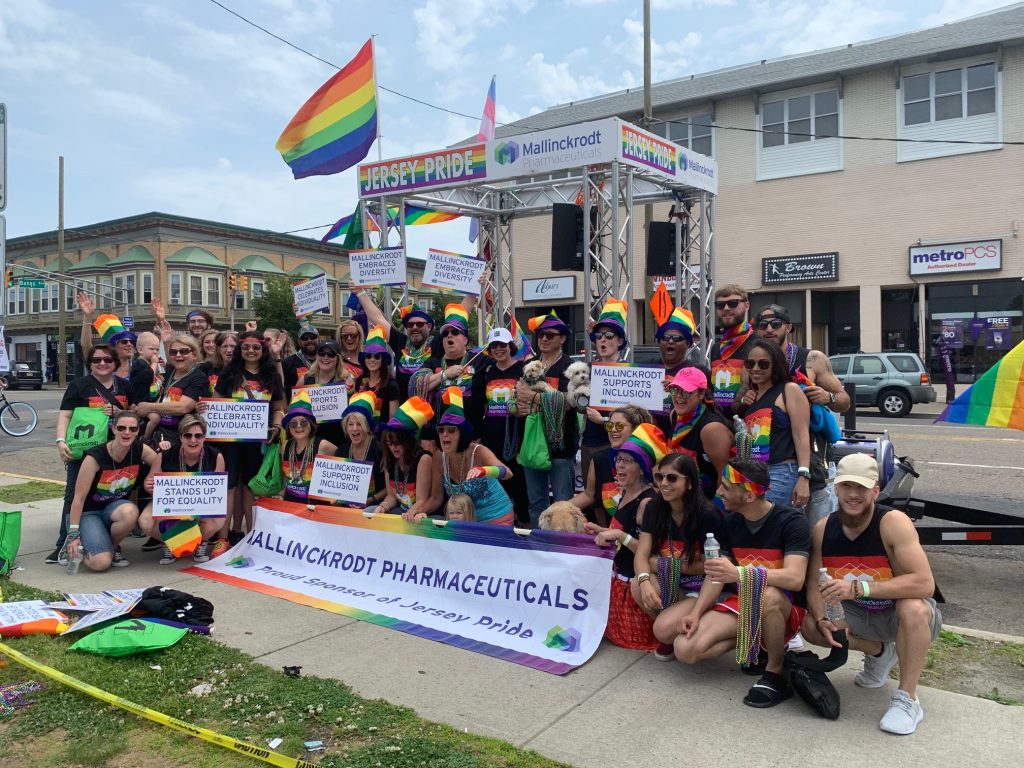 Here at Xplosive, I myself along with my partner Michael Langsner have always prided ourselves on not only supporting or local community, but to also instilling tremendous giving values within our organization. We enjoy being part of our community and value that our music and entertainment gives us the ability to bring people together. Sunday June 2, 2019 was NOTHING SHORT OF THAT and we are INCREDIBLY humbled and grateful for the opportunity to be a part of such an EPIC event. We are proud to support the marriage of the LGBTQ community. We can't wait for next year as we already have big plans in place for a bigger, louder, and more impressive parade float! Peace & Love to all!
Jordan Marshall
Xplosive Entertainment
www.XEevents.com