Ensuring a perfectly flowing wedding celebration requires a well thought out timeline. There are several key factors to consider when building this time. It should also be noted that there is no exact science here or "one size fits all" answer. The purpose of this blog is to provide some helpful tips on strategizing and building the right plan.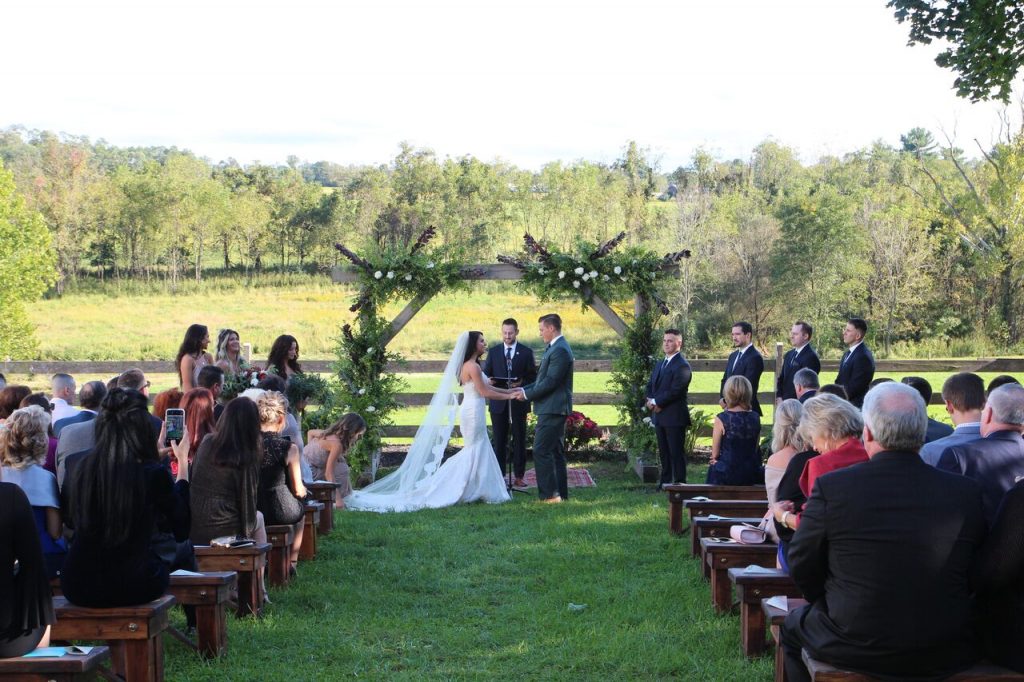 Here are some key items to consider:
Consider who is making the timeline? If you've hired a wedding planner, then ultimately, her or she should be putting a timeline together with your best interests in mind. Otherwise, reception timelines often come from your venue/caterer or your entertainers. (Pre-reception timelines often are dictated by a photographer to ensure hey have ample time to capture everything necessary).
NOTES: If you hire a planner, he or she should put your vision first when designing the plan. Then he/she would send this timeline to the venue, DJ and/or band for approvals.
If you haven't employed a planner, who takes lead? The caterer or the DJ/band?
Well, there isn't an easy answer here as the venue/caterer knows their food timing better than anyone, yet the DJ/band may be best looking out for the energy/vibe of the celebration. This is a loaded topic and really the flint which sparked me to write this blog after a difficult situation this past weekend. (more on that to follow).
Regionally, timelines and "normal" expectations vary.

THE PENNSYLVANIA AND SOUTH JERSEY WAY: In PA and South Jersey, we commonly find most venues approach a wedding reception timeline with roughly 2 hours seated followed by 2 hours of dancing. Therefore basically, after cocktail hour, guests enter the main room. They are asked to take their seats. A few minutes later introductions and the first dance take place. Parent dances follow. Salads are consumed. Speeches and toasts take place. Guests remain seated waiting on their main course. Cake gets cut, and now two hours later it's time to dance.

THE NORTH JERSEY AND NEW YORK CITY WAY: Most often in North Jersey and NYC, we find the food times spread apart much further. (after a very impressive arrary of appetizers during cocktail hour, these venues tend to serve dinner later into the night giving guests a chance to digest. This opens the opportunity for earlier dance sets and shorter dance sets rather than one long set at the end.

Although these may be the "expected norms" for each region noted, this doesn't mean all venues follow suit. Express your vision weeks in advance with all key vendors to ensure you get the party you have visualized.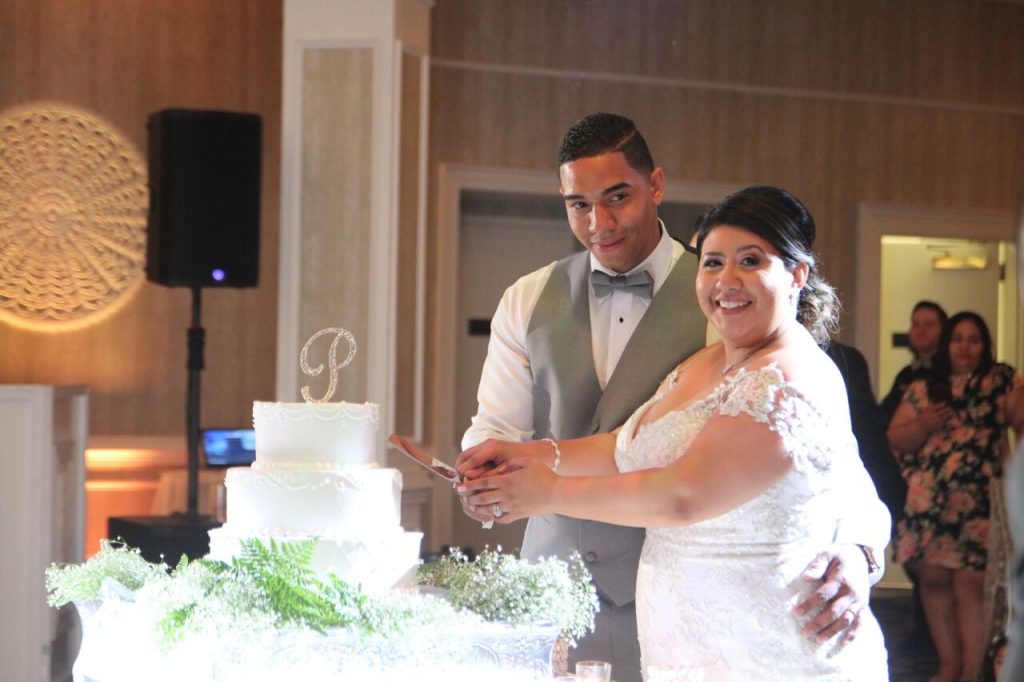 Again to touch on my recent difficult weekend… our bride hired Xplosive Entertainment knowing we host a very high energy dance based celebration. The couple lived in NJ, but booked a venue deep in PA. Upon receipt of the venue's timeline, I expressed my concern to the bride, that guest would be seated for two hours before we can dance. She asked me to work it out with the venue. Well, the venue wouldn't budge. Sadly, there were some unseen circumstances causing the venue's reception times to be delayed by 30+ minutes day-of. Because I was forced to use the venue's program, we had less than 90 minutes of total dancing and all of which were sandwiched at the end of the night with desserts, cake cutting, a sparkler send off, and outdoor photos. It's a shame seeing the energy and excitement from this group after the very first beat of the first dance song!
Another unique consideration is when parent dances should take place. Traditionally, parent dances immediately follow the bride and groom's first dance. Another option is to open the dance floor and start the party following the first dance. This encourages guests to get up and moving far earlier in the reception. They find themselves seated after this 15-30 minute dance set and are now ready to enjoy their first course as well as the speeches and toasts. Reopening the dance floor next with the parent dances having their own moment of attention is a great way to reopen the dance floor for all! After another 20-30 minutes, it's time for dinner.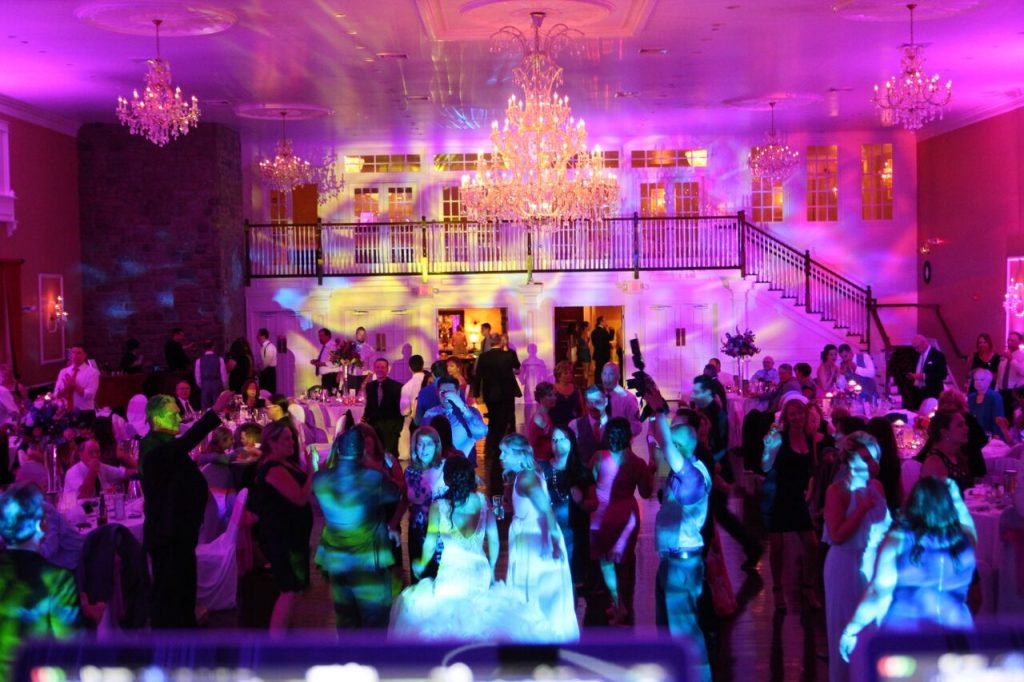 Although I noted previously there is no right or wrong way of doing a timeline and I also commented that timelines can vary based on region. What's most important is that your wedding day timeline fits the vision you are expecting. In preparing of this blog, I consulted with a highly regarded and experienced wedding planner, Kathi Evan's from All the Best Weddings and Celebrations. Kathi added commentary noting that a timeline often starts a few days prior to the reception and includes deliveries, to-do items, rehearsals, airport or transportation notes, and photographer cues. She also stressed the importance of adding all key people and vendor contact details on the timeline. There are no re-do's in the wedding world. We have one shot to make it right. So, be sure to have a timeline that's well thought out. Share it weeks in advance with all key vendors. And as one final tip, timelines are a major factor to consider when deciding if a planner is needed. Planners have a great "force" in pushing for your vision to come through. Caterers will (or should) listen to the direction of a planner. Your planner would likely factor in other key items such as time to bustle a dress, sun set photos for your photographer, and event pre/post event items like coordinating deliveries, moving of gift boxes, setup of bathroom baskets, and so much more!
Prepared by Michael Langsner
Xplosive Entertainment
www.XEevents.com 732-866-1620
With input from Kathi Evans from
All the best Weddings and Celebrations
All the Best Weddings & Celebrations, a WKE, LLC 732-270-5204