Studies show that the average American checks their phone roughly 80 times in a day. This is the equivalent of 4-5 times per hour awake. Other studies show a combined phone usage of 5 hours per day. In fact, while writing the first few sentences of this of this blog, I've already been distracted by my phone a few times.
So, you have an upcoming family event. It may be a wedding, a bar/bat mitzvah, sweet 16, graduation, etc. How do you feel about guests on their phones at the party? Some embrace it and realize it's a giant battle to fight. Others request a "cell phone free zone" or an "unplugged" party. While there is no right or wrong, there are a few important considerations to point out.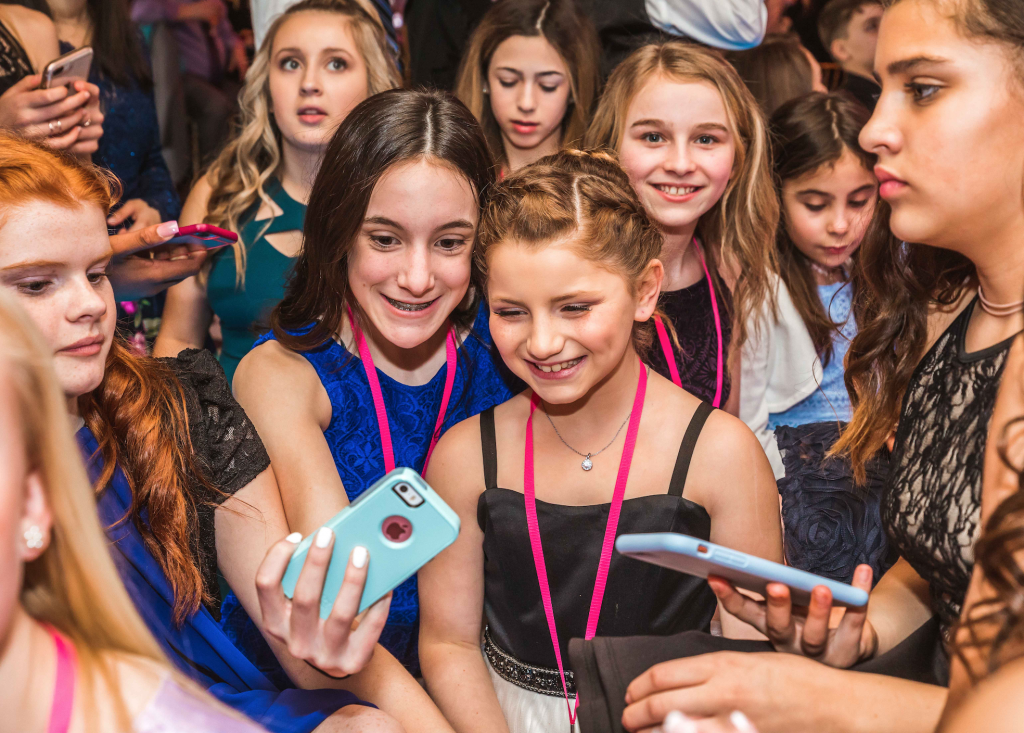 Beyonce, herself, told fans at a recent show, "Y'all gotta put the camera phones down for one second and actually enjoy this moment."
POINTS AGAINST CELL USE AT PARTIES:
If you hire a professional photographer, your DJ or band can announce (by your request) that guests respect the host's request to allow the photographer an unblocked shot. All too often a photographer misses a good shot, because a camera phone wielding guest jumped in front. This especially holds true during ceremonies and formalities.
An event's MC should hardly ever invite guests to "take out your phones and get ready for this moment…"
By asking guests to use their phones and post images using your specific hashtag (or use a custom snap chat filter) is equal to you encouraging guests to be on their phones throughout the event. If you want them dancing and celebrating the moment, leave the photo and video gathering to the pros and do not jump on the event hashtag bandwagon.
No matter what the circumstance is, do not replace hiring a pro with the hopes of getting some "great" pics from your friend's and family's phones.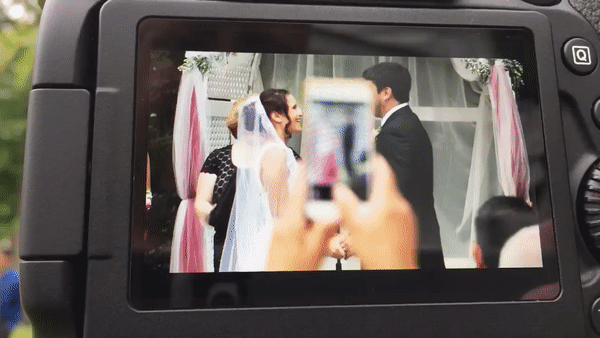 TIMES CELL USE AT PARTIES CAN BE ENCOURAGED
If you want to play a game with the guests and encourage a competitive atmosphere a free web based game called "Kahoot" can be used. This service was created for use in the classroom, but has been used in corporate and social settings to play trivia styled multiple choice games where guests log in and respond to questions using their phones.
A wireless hashtag feed to TVs is a very fun way to use today's technology. Using certain paid services, your event can benefit from an on-screen photo slide show (or gallery) of images captured by guests using a specific hashtag.
Hashtag print stations are a new rage too. Using a computer and high speed printers a virtual "photo booth" can be created without the physical booth. Basically, guests can take photos with their phones. If they use your hashtag, certain software can aggregate these images and display the gallery on a computer screen or print kiosk where guests then can select images that they want to print and take home.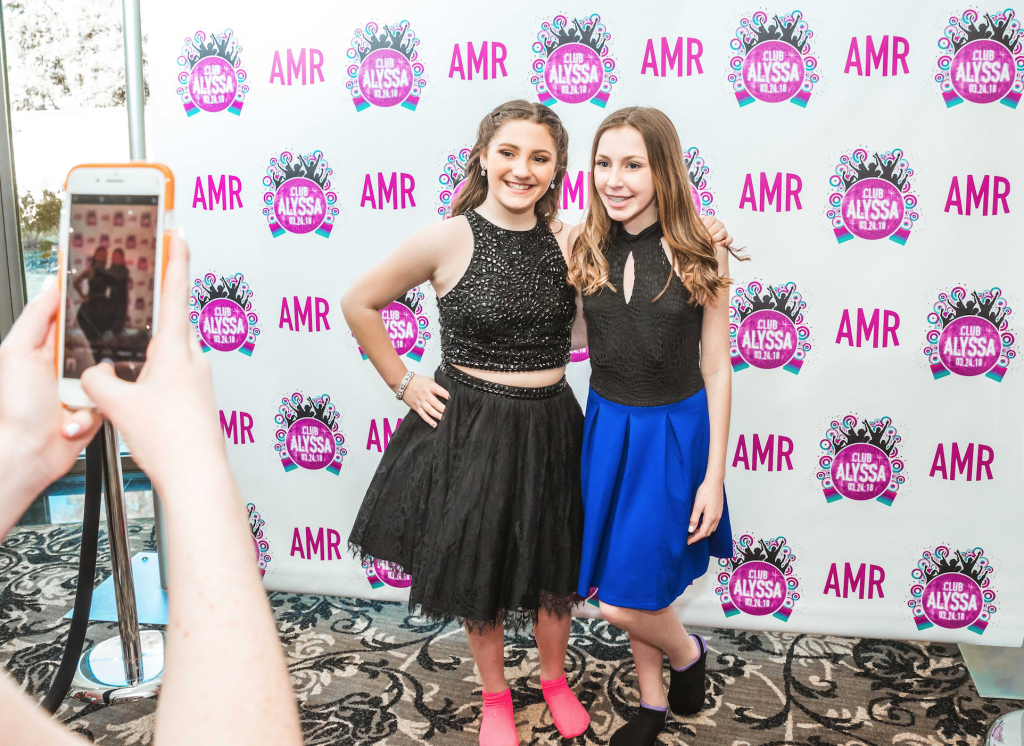 To summarize this… you can embrace cell phones and today's technology if you are trying to play a game or gather (non-professional) images throughout an event. However, if your event vision includes high energy, non-stop dancing, captured by a professional photographer or videographer, please suggest a cell phone free zone or unplugged event. You can accomplish this with a few announcements (properly and kindly worded) throughout the event. Or, you can go to the (sometimes uncomfortable) extreme of a cell phone check (like a coat check for phones). In fact, now companies have developed locking pouches which are being used at TV and concert events. These pouches like the Yondr, for example, allow your guests to keep their phones physically on them, but lock them behind a physical case or bag limiting access.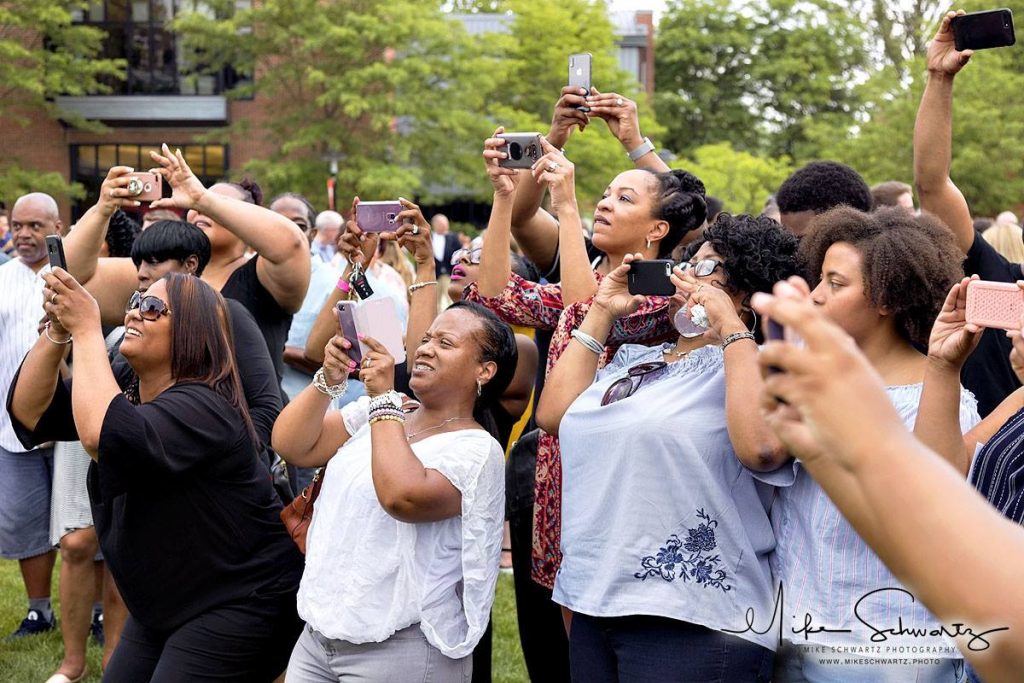 As a host of an event, think about your expectations and the resulting outcome from encouraging guests to use their phones. More importantly, as a guest at an event, think about your actions. Be cognizant of where the pro photographers are standing and realize that the event host paid good money for the to be capturing the day that you were asked to be a guest at. Also on a side note, please remember to turn your ringer to silent. You don't want to be the disrupting factor at a ceremony or formality!
Michael Langsner
866.Xplo.Ent